Lift the partial deployment ban on returning OFWs, new hires going to Bahrain
188
signers.
Add your name now!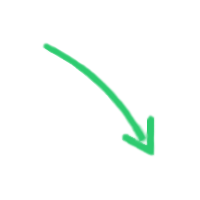 188

signers.

Almost there!

Add your voice!
Maxine K.
signed just now
Adam B.
signed just now
Dear Fellow OFWs in Bahrain,
Migrante-Middle East is continuously receiving numerous requests for assistance from our fellow OFWs in Bahrain especially those returning OFWs or Balik Mangagawa. There are several new hires as well requesting us to make representation to the concerned Philippine authorities to allow them to travel in Bahrain so that they could report to their respective work amid high rate of unemployment in the Philippines and spiraling prices of goods and services.
On April 16, Migrante-Middle East sent the below letter to PH ambassador Corazon Yap-Bahjin urging her to reconsider the scrapping of the waiver requirement imposed by the POEA by issuing a new travel advisory, lowering its alert level, thus allowing returning OFWs and new hire to be deployed without further delay.
Please refer to the URL of a news report (http://www.dt.bh/newsdetails.php?key=301110213450&newsid=190411204411) in which Filipino groups including Migrante-Middle East are calling for a new assessment on the peace and order situation in Bahrain and ask the PH embassy to issue a corresponding travel advisory such that to allow our fellow OFWs, returning and new hires, to enter Bahrain without requiring them to issue a waiver and on the basis that the peace and order in Bahrain had calm down. Subsequently, the POEA would allow OFWs to travel in Bahrain.
We urge you to sign this on-line petition. The signatures will be collated and will be sent to PH embassy in Bahrain and the Department of Foreign Affairs and the POEA, for their kind consideration to allow returning OFWs and new hires to travel to Bahrain and report to their respective works.
For OFWs rights and welfare,
John Leonard Monterona (signed)
Migrante-Middle East regional coordinator
---------------------------------------------------------------
16 April 2011
To: MA. CORAZON YAP-BAHJIN
Ambassador Extraordinary and Plenipotentiary
Villa No. 992, Road No. 3119, New Zinj
Manama , KINGDOM OF BAHRAIN
P.O. Box 26681, Manama , KINGDOM OF BAHRAIN
Cc: Vice President Jejomar Binay, Presidential adviser on OFWs concerns
Subject: Waiver requirement for returning OFWs
Dear Amb. Yap-Bahjin,
Warm greetings of Peace!
Kindly be informed that the undersigned are receiving several calls from returning OFWs or popularly known as Balik Mangagawa and their families in the Philippines complaining about the embassy-imposed waiver. According to them, without such waiver they will not be allowed to return in Bahrain to report for work.
I have visited your PH embassy's website (http://philembassy-bahrain.com/) and we found that indeed the PH embassy is requiring returning OFWs to submit a waiver. This is in effect will absolve the government from its accountability to returning OFWs who insist on returning to Bahrain. We could not think any other purpose for imposing such requirement.
We believed the government can't relinquish its primary responsibility of protecting its own Filipino workers abroad.
We understand that the peace and order situation in Bahrain, like in Yemen, Syria, and Libya, is still fragile; but requiring our fellow OFWs to sign a waiver so that they'll be allowed to go back to Bahrain smacks the government primary duty and sincerity of protecting its own working people.
Returning OFWs to Bahrain are not naïve enough not to see what's is happening there, but on the other hand, they are much worried of their families' daily survival, amid the price increases of basic commodities and services, and grinding poverty in the Philippines.
You know very well if they could not come back as scheduled as their employers are requiring them to report for work after their vacation, they'll be fired out of their job.
Instead, we humbly suggest the following, for your consideration:
1) The PH embassy in Bahrain could, for instance, arrange with the host government to escort arriving OFWs from the airport to their respective accommodations upon their arrival in Bahrain, just to secure their safety.
2) The PH embassy could even talk to the OFWs employers that they'll be escorted, back and forth, going to their job site and to their accommodations, again to ensure that our working OFWs will be safeguarded.
There could be more ways to develop to ensure the safety of our Filipino workers in Bahrain. Now, let me asked what's the use of the waiver? Could it be a help in safeguarding our OFWs? Certainly, no!
We are urging you to reconsider the waiver requirement and we would highly appreciate if this could be stopped.
For OFWs rights and welfare,
John Leonard Monterona (signed)
Migrante-Middle East regional coordinator
--------------------------------------------------------
Filipino groups call for reduction of alert level
Posted on » 2011-04-20, Daily Tribune
http://www.dt.bh/newsdetails.php?key=301110213450&newsid=190411204411
Several Filipino groups across the Kingdom have called for a reduction of the alert level imposed by the Philippine government regarding travel to Bahrain.
Currently the alert status is Alert Level 2, which advises Filipinos to restrict their movements and also limits the number of Filipinos that can go to Bahrain. Should it be downgraded to Alert Level 1, this would call only for "heightened alertness" and further "observation".
Alert Level 2 also implies that only essential travel will be allowed to the Kingdom that includes travelling to the Kingdom for work. However, no new contracts will be processed during this time.
Citing that the situation had changed from last month, a migrant rights group in the Middle East yesterday urged the Philippine Department of Foreign Affairs (DFA) to assess the present peace and order situation in Bahrain and issue a corresponding travel advisory.
"The DFA through its mission in Bahrain must come up its recent assessment of the peace and order situation in Bahrain, so that it could issue a corresponding travel advisory," said Migrante – Middle East Regional Coordinator John Leonard Monterona.
Mr Monterona said the assessment of Bahrain's current situation is important to OFWs who will be returning to Bahrain for work after their vacation or those who will be working as new hires in Bahrain.
"On the basis of the reports I have been receiving from fellow OFWs in Bahrain, it is said that the situation is getting better than last month and risk had been reduced.
Therefore, the DFA could issue a corresponding travel advisory such that OFWs, new hires and returning workers, will be allowed to travel and report to their work," said Mr. Monterona.
Filipino group Aguman Capampangan President Teofilio Pamintuan also echoed the calls to downgrade the Alert Level. He said, "I think it is time for the Department of Foreign Affairs to lower the alert level and allow new-hires to enter the Kingdom. The situation in Bahrain has improved much, granted there are some checkpoints but those are for our safety."
Foundation for Filipino Workers Worldwide – Bahrain Chapter President Marcelo Ticzon said, "The situation has improved dramatically in the past few days and I hope the DFA would consider reducing the alert level and would allow others the opportunity to come and work here in the Kingdom."
Sponsor
Migrante-Middle East, the progressive and most active alliance of OFWs with chapters in Arab countries.
Links