Lift Embargoes for North Cyprus - It is a violation of Human Rights on all Turkish Cypriots Worldwide
4383
signers.
Add your name now!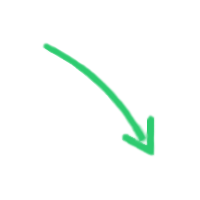 4383

signers.

Almost there!

Add your voice!
Maxine K.
signed just now
Adam B.
signed just now
50 year's have gone by and talks for a solution to the Cyprus problem have yet again failed. Embargoes on North Cyprus (The Turkish Republic of Northern Cyprus) are actively promoted by a Greek Cypriot campaign.

On behalf of all Turkish Cypriots, of now first, second and third generation, that live in and outside of Cyprus, I wish to ask that the UN and the EU give back our Human Right to fly direct to our country of origin, to the part of the island that our people now live, the Turkish Republic of Northern Cyprus. Remove the unjustified Embargoes so that Turkish Cypriots can live and lead a normal life, so that their children, and their children's children can experience what it is like to live in a free World. So that they can participate in World sporting events, so that they may trade internationally, so that the people of North Cyprus can once again stand on their own two feet. Please remove those chains of anger and hate. Lift the Embargo.

What happened?
On 15th July 1974, Greece, one of the three Guarantors of Cyprus decided to invade the island to fulfil the Greek Cypriot dream of ENOSIS (Union with Greece). Turkish Cypriots were being massacred, with only a small army that had limited arms, who were severely outnumbered by the Greek Cypriot and mainland Greek army, the fate of the Turkish Cypriot was obvious, genocide.
The United Kingdom, also a guarantor to Cyprus, who had left the island in 1960 by giving Cyprus independence, due to the troubles they were having over the years with Greek Cypriots wanting them out, did nothing.
Turkey the third Guarantor, after getting nowhere with talks in the UK, on 20th July 1974, decided to intervene and launched their "Peace Keeping Operation"; an act that saved the lives of many Turkish Cypriots by splitting the island into two, Turkish Cypriots in the North and Greek Cypriots in the South.
Turkish Cypriots treated unfairly
Since 1994, Embargoes had been placed on The Turkish Republic of Northern Cyprus. They are unable to trade internationally, not allowed international direct flights except from Turkey and unable to enter into any international sport events. Why? Did the Turkish Cypriot start the war of 1974? Did they not undergo numerous murders by the Greek Cypriot fascist group EOKA in the 1950's, 1960's and 1970's? The majority of Turkish Cypriots left the island to live a peaceful life, emigrating to UK, Australia, USA, amongst other countries. Turkey is the only Guarantor that have fulfilled their duty and kept the peace. Turkey have within negotiations for a solution offered to dramatically reduce and then gradually withdraw troops once trust had been established.
Why, why, why?
Why were there no Embargoes placed on Greece for invading Cyprus in 1974?

Why did the UK Government, as a Guarantor to Cyprus, not intervene when innocent Turkish Cypriots were being slaughtered?

Why were there no Embargoes placed on Turkey, if it had been believed that their "Peace Keeping Operation" as a Guarantor to the island, was actually an invasion?

Why was the Greek Republic of Cyprus entered as an EU Member when Kofi Annan clearly stated that no side would enter into the EU unless a solution was agreed, when the majority of Turkish Cypriots voted YES to the Annan Plan and the majority of Greek Cypriots voted NO in the 24 April 2004 referendum?
Why did the last talks fail at the Cyprus Conference in Crans-Montana, the culmination of a 50 year negotiation process?
My connection to Cyprus / North Cyprus
My parents were both Turkish Cypriot, that left the island in the late 1950's and immigrated to the UK. I visited Cyprus for the first time in 1974 at the age of eight years old. This was my first holiday abroad and in the first week war had broken out. My mother and two younger brothers were trapped on the island for three months, ducking and diving, trying to avoid capture. I have written a book called "The Green Line, Holiday in a Warzone, Cyprus 1974" describing the war seen through the eyes of a child. If I am asked to use one word to describe the 1974 war, it would be: Barbaric.
Although I had experienced the war in Cyprus, I had always felt a very strong connection with the place, it is something that is very difficult to describe, but in short I would describe it as a feeling of belonging. Both my parents have now left this World, and I feel very sad that they both were unable to go back to their island to see it as they once remembered it, where both Greek and Turkish Cypriots lived and worked together side by side in harmony. My father only visited once in 1979 since he had left in the 1950's, he was unable to visit his home, as borders where then closed; his home being on the South side of the island.
I have over the years constantly been drawn to my ancestral homeland, and visit on a regular basis. I am saddened by the way my people have been penalised by the Embargoes placed upon them. I am fed up with not being able to take a short direct flight to the Turkish side of the island, having to stop in turkey then board another flight to North Cyprus. It takes much longer and is more expensive. I keep saying to myself that it will all soon be over and the Embargoes will be lifted. Well, 23 years on and there is still no change.
Greek Cypriots constantly talk about losing one third of their homeland. Well, as a Turkish Cypriot it can be seen as we have lost two thirds of our homeland. Nobody is a winner. As the 50 years of negotiations have failed, then all we can do now is to simply live side by side in peace until a day comes when real trust between the two sides becomes apparent.
Please help

I hope to get enough people from all over the World to sign this petition which will be sent to the Office of the United Nations High Commissioner for Human Rights, in hope that they can understand that Human Rights, for the citizens of the Turkish Republic of Northern Cyprus, for Turkish Cypriots living abroad and for all that wish to visit and/or trade with Northern Cyprus, are being violated.
Please take the time to simply sign this petition, and add a link to your Facebook, twitter and/ or email it to your friends and family asking them to support this good cause.

I intend to send this petition to the United Nations High Commissioner for Human Rights on the 1st Oct 2017. So, please help by becoming actively involved in getting this message out all over the World.
Thank you for your support.
Soner Kioufi
www.kibkomnorthcyprusforum.com
UPDATE:
A letter with petition has been sent to the United Nations High Commissioner for Human Rights and copied to the European Commission president and the FCO. I await a response and will keep this petition open for more people to sign.
PLEASE PASS ON THIS LINK TO YOUR FRIENDS ASKING THEM TO SUPPORT THIS CAUSE: https://www.ipetitions.com/petition/lift-embargoes...
26/01/2018
To date, I have had no response from the United Nations High Commissioner for Human Rights.
30/05/2018
Still no response. Obviously either no interest in the matter and/or not enough signatures to warrant a response from the United Nations High Commissioner for Human Rights. I will keep this petition going in hope that many more people sign. I will not give up. Please also do not give up and continue making friends and family aware of this cause and ask them to sign. Thank you for your support.
16/12/2019
Email sent to PM Boris Johnson with link to this petition. Awaiting a response.
16/05/2020
Thank you all for your kind support. Seems like all is falling on "deaf ears", those in high positions worldwide continue to ignore the existence of the TRNC and its citizens, this is beyond unbelievable in this day and age. Somebody in high authority needs to stand up and admit that these embargoes are unfair and illegal, there is no justification in taking the rights away from innocent people, and depriving new generations the taste of real Freedom. I have extended the Signature Target to 5,000 but in hope that we can exceed this by at least 10 fold; the more people we can get to petition the more chance of anyone taking some form of notice. I have also started a facebook post on the TRNC eliminating the Cover-19 virus, which again governments from the rest of the World, as well as The Word Health Organisation (WHO), do not want to broadcast and share our success. Seems like Politics even comes before Health when it comes to the TRNC. Here is the link: https://www.facebook.com/100001913000542/posts/3741659992574397/ Please share as much as you can. The more we can get the word out the better.
Thank you all again for your kind support, something will give sooner or later. It has to!