Life's Greatest Gifts Inc. Building
128
people have signed this petition.
Add your name now!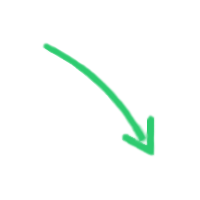 128

people

have signed.

Add your voice!
Maxine K.
signed just now
Adam B.
signed just now
Dear Ms. Heinbouck & Members of Zion Lutheran Church,
Life's Greatest Gifts Inc. has been working very hard to raise money to purchase the following property in Grantville, PA. Unfortunately, being a new nonprofit this can be very time-consuming. Zion Church being a nonprofit organization, they are interested in giving back in positive ways to its community. Life's Greatest Gifts Inc. is looking to do the same and is sharing in their mission to honor its fellow community members such as the Fire Company, EMS, and local Food Pantries. That being said, we are looking for community support in reaching out to the few members left of this church helping to sell the property. It is our hope that you (members representing the sale of Zion Lutheran) will consider donating nonprofit to nonprofit in a charitable giving of the property to utilize as the future home and school of Life's Greatest Gifts Inc. In exchange, we are proposing to memorialize the history, foundation and overall structure of the property itself while meeting the needs of the students of Life's Greatest Gifts Inc.
The available property has special meaning to Ashley Frankfort (Co-Founder) as her family heritage is built into this church on the Walmer side. In addition to her Great-Grandparents having built this church, they are also buried here in the original cemetery behind the church. It is Ashley and Emily's hope to be able to not only preserve the history of this property and save it from being bulldozed to the ground, but to also memorialize and preserve the original beauty of the property, the history and the countless memories, stories and happiness it has brought to so many throughout the years.
"The church would have the possibility of staying in the family as well as having the history of the church preserved and cherished in historical pictures and original furniture, structural pieces and beauty. This property is ideal for our population in that it is housed safely in an area that is only lightly traveled, yet it is accessible to multiple counties and major highways for easy travel. In addition, it would mean everything to me to pass on the family lineage."
"As I (Ashley Frankfort) stood in the sanctuary seeing my family's name in the original stained glass window, I cried knowing my Great- Grandmother was a school teacher, my Grandmother the Co-founder and advocate for the Grantville Nursery School (The church that was built off of Zion Lutheran Church, Faith U.C.C.) and now myself, having the opportunity to have a "Special Needs School" for children like my daughter Adalyne, "Addy" (named after the very man whose father helped build this church -Adam Walmer) would mean absolutely everything to me. Generations of educators, and family linking the community together with their passion and drive to change the stereotypical world; while having a legacy of respect, integrity and being examples of "paying it forward." There are no words of how incredibly blessed we would be."
Life's Greatest Gifts Inc. is more than a daycare. It is a chance to give children an opportunity to feel loved and accepted for who they are. It is a chance for a child to experience what it means to love and be loved in return; despite having a disability, despite others turning them away, despite struggling in a typical environment.
Emily Sieber and Ashley Frankfort are founding partners of Life's Greatest Gifts Inc. Mrs. Sieber holds Bachelor of Science degrees in Special Education, Therapeutic Recreation, and Elementary Education and has several years of experience working with children affected by challenging behaviors. Mrs. Frankfort holds a Bachelor of Arts degree in Art Therapy as well as a Master of Science degree in Human Behavior and has experience with her own child being affected by challenging behaviors. As two highly experienced and educated directors overseeing this organization, Life's Greatest Gifts Inc. will give parents assurance of the quality of care and education their children receive.
At Life's Greatest Gifts Inc., every child will be seen as a gift and will be encouraged to "unwrap" his or her potential through the acceptance and support of others. The unconditional love and dedication that will be modeled by the staff will influence the children to behave in similar ways. As mothers ourselves to children with special needs, we understand the challenge of families needing two incomes. Due to the specialized needs of many children, parents are left feeling conflicted over what is best for their child and experience Daycares not being able to provide appropriate support and care for their children's needs and viewing them as "extra liabilities." Parents struggle with lack of understanding towards their children in typical daycare settings. This leaves them in a position of not being able to work or provide for their family and creates barriers for families that could otherwise be resolved with a Daycare that specializes in behaviors preventing typical Daycare placement. On a personal note, Ms. Frankfort has had to face her daughter being turned away from three Daycare facilities over the past seven years due to behaviors associated with her Autism diagnosis. As a mother, it was devastating trying to accommodate the needs of her child, while also struggling to make ends meet. Ms. Frankfort was left with a college degree that she was unable to utilize in the workplace due to needing to ensure her child's welfare.
Life's Greatest Gifts Inc. is a non-profit organization that will provide quality care and educational programs for children ages 2 to 5 years old experiencing challenging behaviors that may keep them from achieving their highest potential within the community. Our organization understands every child learns and develops in his or her own unique way. Some children need help learning to follow directions while others struggle with sensory sensitivities. Some children display aggressive and impulsive behaviors that impact their participation. Children, in general, require extensive verbal and social instruction to develop appropriate social interaction. Utilizing a positive reinforcement approach, the staff at Life's Greatest Gifts Inc. recognizes each child's individuality, strengths, interests, and personality. Every child deserves an opportunity for inclusion and every family deserves a chance to provide for their families without concern.
We need your financial support to make this vision a realistic opportunity. The safety of our specific population requires privacy fencing, security systems, and structural modifications. Other expenses include relaxation tools, professional development for staff, instructional curriculums, and supporting materials. We not only want to provide children with a place where they will be accepted and valued for who they are, but also, a place that will give them the best care, opportunities, and chance at life. Our organization will also give parents a place they can trust, with people who understand and empower their children. We know what a difference this organization will make and would love the opportunity to teach the children and community that they are beautiful gifts.
Please consider supporting our needs because there are very few organizations that provide this service, and to a wide range of diagnosed and non-diagnosed clientele as Life's Greatest Gifts Inc. has provided. There are other facilities that specialize in physical, intellectual, and neurological disabilities specifically. What is difficult for many families is finding placement for children whose behaviors are not considered severe enough to be accepted in specialized programs, yet whose behaviors will impede the learning and safety of others in typical Daycares. Life's Greatest Gifts Inc. is the first daycare program and early learning school that will focus on all children with behavioral challenges. Our organization will provide education and behavior support through highly qualified personnel. We know we can make a difference in their lives of children and their families.
It is critical that early learning programs are available for children with challenging behaviors. We are offering an opportunity to close the gap that society has created by providing education and interventions for this population. As an organization, we will encourage the participation of children's outside service providers within our facility and on our interdisciplinary team. Each child is a gift. Help us untie the ribbon.
Sincerely,
Ashley W. Frankfort & Emily H. Sieber
"A Sense of individual identity is one of the greatest gifts that parents can give a child."