Libérez - Free - Liberen Dora María Tellez
1448
people have signed this petition.
Add your name now!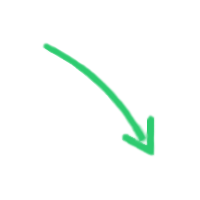 1448

people

have signed.

Add your voice!
Maxine K.
signed just now
Adam B.
signed just now
Español abajo – English below
FR
A l'initiative du Collectif de Solidarité avec le Peuple du Nicaragua (CSPN) et avec le soutien de CCFD-Terre solidaire, Comité Nicaragua Occitanie (CNO), France Amérique Latine (FAL), Fédération internationale des droits de l'Homme (FIDH), SOS Nicaragua France, ainsi que de l'Union syndicale Solidaires.
Lettre ouverte pour la libération de Dora María Téllez, prisonnière de la dictature Ortega-Murillo
Depuis juin 2021, Dora María Téllez, figure emblématique de la révolution sandiniste et dirigeante politique de l'opposition nicaraguayenne à la dictature Ortega-Murillo, est enfermée dans des conditions inhumaines et torturée dans la tristement célèbre prison de El Chipote, tout comme plus de 30 autres prisonnier•ères politiques. En tout, le nombre de prisonnier•ères s'élève à plus de 200, réparti•es dans différentes prisons.
Militante politique, intellectuelle, titulaire d'une maîtrise en histoire du Nicaragua, Dora María Téllez a été reconnue au niveau national et international pour ses publications et son activisme politique civique en faveur de la démocratie. L'université Sorbonne Nouvelle de Paris lui remettra le 28 novembre 2022 un doctorat honoris causa en hommage à son « exceptionnelle trajectoire politique et scientifique, et pour ses contributions au progrès social international », selon la lettre que l'université a remise à sa famille en mai 2022.
Á cette occasion, nous, universitaires, responsables et militant•es politiques, syndicaux•ales et associati•ves et citoyen•les engagé•es demandons sa libération et qu'elle puisse se rendre à Paris pour recevoir en main propre son diplôme de doctorat, tout comme nous demandons la libération de l'ensemble des autres prisonnier•ères politiques nicaraguayen.nes.
Dora María Téllez est l'une des principales figures de la lutte pour la démocratie et la justice sociale au Nicaragua depuis plus de quarante ans. À l'âge de 20 ans, elle a rejoint le Front sandiniste de libération nationale (FSLN) dans la guérilla contre la dictature de Somoza et a codirigé la victorieuse opération de la prise du Palais national du Nicaragua qui a conduit à la libération des 60 prisonnier•ères politiques de l'époque. À l'âge de 23 ans, elle a dirigé l'offensive pour prendre León, la première ville libérée du pays. Après le renversement de la dictature de Somoza, elle a été vice-présidente du Conseil d'État (pouvoir législatif), députée et ministre de la Santé, remarquée pour la transparence et l'efficacité de son administration. En 1995, en raison de la dérive autoritaire du FSLN, elle l'a quitté. Á la fin de son mandat de députée, elle a fondé le Mouvement de rénovation sandiniste (MRS), devenu aujourd'hui UNAMOS, avec Sergio Ramírez Mercado, ancien vice-président du Nicaragua et écrivain, actuellement en exil.
Dora María Téllez est largement reconnue pour son opposition à la dictature d'Ortega-Murillo. Elle a dénoncé la nature autoritaire et antidémocratique du gouvernement et son recours à la répression. Depuis l'explosion de la protestation citoyenne d'avril 2018, le gouvernement a utilisé la force pour écraser ce mouvement de protestation. Pour la seule année 2018, on estime que 355 personnes ont été tuées par les forces de l'ordre et les paramilitaires alliés. Et près de 130.000 personnes ont dû prendre la route de l'exil. Ces violations des droits humains ont été documentées par des organisations de défense des droits humains telles qu'Amnesty International, la FIDH, la CIDH de l'OEA, OACNUDH et le Conseil des droits de l'homme des Nations unies.
Le 13 juin 2021, alors que les forces d'opposition se préparaient à participer aux élections du 7 novembre 2021, Dora Maria Téllez a été violemment arrêtée à son domicile.
En février 2022, en application de lois ad hoc conçues par la dictature, elle a été accusée et jugée sous le crime présumé d' « atteinte à l'intégrité nationale et de conspiration ». Cette loi a été utilisée pour juger, sans procédure régulière, plus de 90 prisonnier•ères politiques précandidat•es à la présidence, paysan•nes, étudiant•es, responsables politiques, religieux et de mouvements sociaux, hommes d'affaires, militant•es et journalistes, entre autres.
Les conditions dans lesquelles Dora María Téllez, 66 ans, est emprisonnée ne violent pas seulement ses droits, elles mettent également sa vie en danger. Pendant les 470 premiers jours de sa détention en isolement, Dora María Téllez a reçu des visites de sa famille tous les 45 jours, ses parents ont pu constater sa perte de poids dramatique. Elle est maintenue constamment dans l'obscurité, de jour comme de nuit, sans soins médicaux et elle reçoit une alimentation insuffisante. À la mi-septembre, elle a entamé une grève de la faim, geste extrême de protestation, pour demander la fin du régime d'isolement dont elle et ses codétenu•es font l'objet. Dora María Téllez réclame son droit et celui de tous les prisonniers d'avoir accès à la lecture, et demande également qu'on lui permette de signer un pouvoir afin que sa famille puisse percevoir sa retraite.
Ces conditions de détention sont partagées par les plus de 200 autres prisonnie•ères politiques détenu•es dans les différentes prisons. Pour ces raisons, et en raison du risque pour la vie de Dora María Tellez, nous demandons que les règles minima établies par les Nations unies pour le traitement des prisonnier•ères politiques, connues sous le nom de « règles Mandela », lui soient appliquées immédiatement ainsi qu'à tous les prisonnier•ères politiques. Nous demandons que les organisations de défense des droits humains, la Croix-Rouge internationale et la commission d'experts indépendants des Nations unies, élue par le Conseil des droits de l'homme des Nations unies, aient accès à la prison d'El Chipote et à toutes les autres prisons et postes de police du pays.
Nous demandons la libération immédiate de Dora María Téllez et de l'ensemble des autres prisonnier•ères politiques nicaraguayen.nes, par l'annulation de leurs procès fallacieux et illégaux.
Le 30 septembre 2022

EN


At the initiative of French Collective of solidarity with the people of Nicaragua (CSPN) and supported by CCFD-Terre solidaire, Comité Nicaragua Occitanie (CNO), France Amérique Latine (FAL), Fédération internationale des droits de l'Homme (FIDH), SOS Nicaragua France, and Union syndicale Solidaires
Open letter demanding the release of Dora María Téllez, political prisoner of the Ortega-Murillo dictatorship
Dora María Téllez - an emblematic figure of the Sandinista-revolution and political leader of the Nicaraguan opposition to the Ortega-Murillo dictatorship - has been imprisoned since June 2021. She is held in inhumane conditions and tortured in the infamous prison of 'El Chipote', along with more than 30 other political prisoners. In total, there are more than 200 political prisoners in different prisons throughout Nicaragua.
A political activist and public intellectual with a master's degree in Nicaraguan history, Dora María Téllez has been recognized nationally and internationally for her publications and her political and civic activism in favour of democracy. The Sorbonne Nouvelle University in Paris will award her an honorary doctorate degree (honoris causa) on November 28, 2022. This is in recognition of her "exceptional political and scientific career, and for her contributions to international social progress," - according to the university's letter, which was presented to her family in May 2022.
Hence for this occasion, we, academics; political, union, and civil society leaders, members, activists, and committed citizens, demand that she be released and be allowed to travel to Paris, France to receive her honorary doctorate degree in person. Equally, we demand the release of all other Nicaraguan political prisoners.
Dora María Téllez has been a leading figure in the struggle for democracy and social justice in Nicaragua for more than 40 years. At the age of 20, she joined the National Sandinista Liberation Front (FSLN) in the guerrilla war against the Somoza-dictatorship and co-led the victorious operation to take over the National Palace of Nicaragua, which resulted in the release of 60 political prisoners of the time. At the age of 23, she led the offensive to free León, the first liberated city in the country. After the Somoza dictatorship was overthrown, she was vice-president of the Council of State (legislative branch), Member of Parliament, and minister of health, in which she was well-known for her transparent and efficient management. In 1995, due to the authoritarian drift of the FSLN, she left the party. At the end of her term as Member of Parliament, she and Sergio Ramírez Mercado, former vice-president of Nicaragua and current writer in exile, founded the Sandinista Renovation Movement party (MRS), now called UNAMOS.
Dora María Téllez is widely recognized for her opposition to the Ortega-Murillo dictatorship, and she has denounced the authoritarian and anti-democratic nature of the government and its use of repression. Since the civil protests broke out in April 2018, the government has used the armed forces to destroy the protest movement. In 2018 alone, an estimated 355 people were killed by the armed forces and allied paramilitaries. These human rights violations have been well documented by human rights organizations such as Amnesty International, the International Federation of Human Rights (FIDH), the Inter-American Commission on Human Rights of the Organization of American States (IACHR), the UN Office of the High Commissioner for Human Rights (OHCHR), and the UN Human Rights Council (UNHRC).
On June 13, 2021, at a time when political forces of the opposition were civically preparing to participate in the November 7, 2021 elections, Dora Maria Tellez was violently arrested at her home.
In February 2022, following the approval of ad hoc laws designed by the dictatorship, she was accused and tried under the alleged crime of "attempt against the national integrity and conspiracy". This law was used to try, without due process, more than 90 political prisoners, including presidential pre-candidates, peasants, students, businessmen, activists, journalists, and political, civic, religious, and social movement leaders, among others.
The conditions in which 66-year-old Dora María Téllez is imprisoned not only violate her human rights, but also put her life at risk. She has been in solitary confinement for more than 470 days, with family visits every 45 days, during which her drastic weight loss has been observed. Dora María Téllez is kept in prison in constant darkness day and night, without medical attention and with insufficient food. In mid-September, she began a hunger strike, as an extreme gesture of protest, to demand an end the solitary confinement regime against her and her fellow prisoners. Dora María Téllez demands that her right and that of all prisoners to have access to reading material be respected, and she also demands that she be allowed to sign a power of attorney so that her family can receive her Social Security pension.
These conditions are shared by the more than 200 political prisoners held in various prisons in Nicaragua. For these reasons, and due to the risk to Dora Maria's life, we demand that the minimum standards established by the United Nations for the treatment of political prisoners, also known as the Nelson Mandela Rules, be applied immediately to her and to all political prisoners. We demand that human rights organizations, the International Red Cross, and the independent expert commission elected by the UN Human Rights Council, have access to 'El Chipote' prison and all other prisons and police stations in the country.
We demand the immediate release of Dora María Téllez and that of all other Nicaraguan political prisoners, and the annulment of their spurious and illegal trials.
September 30, 2022
ES
Iniciativa del Colectivo de Solidaridad con el Pueblo de Nicaragua (CSPN) de Francia y con el apoyo de CCFD-Terre solidaire, Comité Nicaragua Occitanie (CNO), France Amérique Latine (FAL), Fédération internationale des droits de l'Homme (FIDH), SOS Nicaragua France, asícomo de Union syndicale Solidaires

Carta abierta demandando la liberación de Dora María Téllez,
presa política de la dictadura Ortega-Murillo
Desde junio de 2021, Dora María Téllez, figura emblemática de la revolución sandinista y líder política de la oposición nicaragüense a la dictadura de Ortega-Murillo, está encarcelada en condiciones inhumanas y torturada en la infame cárcel de El Chipote, junto con más de 30 otros presos políticos. En total, hay más de 200 personas presas en diferentes cárceles.
Militante política, intelectual con una maestría en historia de Nicaragua, Dora María Téllez ha sido reconocida nacional e internacionalmente por sus publicaciones y su activismo político cívico en favor de la democracia. La Universidad de la Sorbona Nueva de París le concederá el doctorado honoris causa el 28 de noviembre de 2022 en reconocimiento a su "excepcional trayectoria política y científica, y por sus contribuciones al progreso social internacional", según la carta de la universidad, que fue presentada a su familia en mayo de 2022.
En esta ocasión, nosotros, académicos, responsables y militantes políticos, sindicales y asociativos, ciudadanos comprometidos, exigimos que sea liberada y que se le permita viajar a París para recibir su doctorado en persona, al igual que exigimos la liberación de todos los demás presas y presas políticos nicaragüenses.
Dora María Téllez ha sido una de las principales figuras en la lucha por la democracia y la justicia social en Nicaragua durante más de 40 años. A los 20 años, se unió al Frente Sandinista de Liberación Nacional (FSLN) en la guerrilla contra la dictadura de Somoza y codirigió la victoriosa operación de toma del Palacio Nacional de Nicaragua, que logró la liberación de 60 personas presas políticas de la época. A los 23 años, dirigió la ofensiva para tomar León, la primera ciudad liberada del país. Tras el derrocamiento de la dictadura somocista, fue vicepresidenta del Consejo de Estado (poder legislativo), diputada y ministra de salud, destacando por la transparencia y eficacia de su gestión. En 1995, debido a la deriva autoritaria del FSLN, lo abandonó. Al final de su mandato como diputada, fundó el Movimiento de Renovación Sandinista (MRS), ahora UNAMOS, con Sergio Ramírez Mercado, ex vicepresidente de Nicaragua y escritor actualmente en exilio.
Dora María Téllez es ampliamente reconocida por su oposición a la dictadura de Ortega/Murillo. Ha denunciado el carácter autoritario y antidemocrático del gobierno y su uso de la represión. Desde que estalló la protesta civil en abril de 2018, el gobierno ha utilizado las fuerzas armadas para destruir el movimiento de protesta. Solo en 2018, se estima que 355 personas han sido asesinadas por la policía y los paramilitares aliados. Estas violaciones de los derechos humanos han sido bien documentadas por organizaciones de derechos humanos como Amnistía Internacional, la FIDH, la CIDH de la OEA, OCNUDH, y el Consejo de Derechos Humanos de la ONU.
El 13 de junio de 2021, cuando las fuerzas de la oposición se preparaban cívicamente para participar en las elecciones del 7 de noviembre de 2021, Dora María Téllez fue detenida violentamente en su domicilio.
En febrero de 2022, tras la aprobación de leyes ad hoc diseñadas por la dictadura, fue acusada y juzgada bajo el supuesto delito de "atentado a la integridad nacional y conspiración". Esta ley se utilizó para juzgar, sin el debido proceso, a más de 90 personas presas políticas, precandidatos presidenciales, líderes políticos y cívicos, campesinos, estudiantes, dirigentes políticos, religiosos y de movimientos sociales, empresarios, activistas y periodistas, entre otros.
Las condiciones en las que está encarcelada Dora María Téllez, de 66 años no sólo violan sus derechos humanos, sino que ponen en riesgo su vida. Ha estado recluida en régimen de aislamiento, y confinamiento solitario durante más de 470 días, con visitas familiares cada 45 días, durante las cuales se observó su drástica pérdida de peso. Dora María Téllez es mantenida en la cárcel en constante oscuridad día y noche, sin atención médica y con alimentación insuficiente. A mediados de septiembre, ha iniciado una huelga de hambre, como un gesto extremo de protesta, para exigir el cese del régimen de confinamiento solitario en contra de ella y sus compañeras. Dora María Téllez demanda su derecho y el de todos los presos a tener acceso a material de lectura y, además, exige que le permitan poder firmar un poder notarial para que su familia pueda recibir su pensión de la Seguridad Social.
Estas condiciones son compartidas por los más de 200 personas presas políticas recluidas en las distintas cárceles. Por estas razones, y por el riesgo que corre la vida de Dora Maria, demandamos que se apliquen inmediatamente a ella y a todos los presos y presas políticos las normas mínimas establecidas por las Naciones Unidas para el tratamiento de las personas presas privadas de libertdad, conocidas como las Reglas Mandela. Demandamos que las organizaciones de derechos humanos, la Cruz Roja Internacional, y la comisión de expertos independientes de la ONU, elegida por el consejo de Derechos Humanos de la ONU, tengan acceso a la cárcel de El Chipote y a todas las demás cárceles y comisarías del país.
Demandamos la liberación inmediata de Dora María Téllez y de todas las demás personas presas políticas nicaragüenses, a través de la anulación de sus juicios espurios e ilegales.
30 de septiembre de 2022.