LGBTQIA+ Inclusion and Advancement at Lexington Theological Seminary
62
signers.
Add your name now!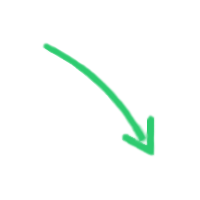 62

signers.

Almost there!

Add your voice!
Maxine K.
signed just now
Adam B.
signed just now
Dear faculty, staff, and administration of Lexington Theological Seminary:

We write with deep love for God, the Church, and LTS. Out of gratitude for the transformative love we have felt from all three of those places, we feel compelled to speak up, as that is at risk.
We, as members of the current student body as well as recent alumnae, are growing more and more concerned with the silence of LTS on LGBTQIA+ inclusion. Our LGBTQIA+ students have faced oppressive comments from fellow students and staff, both directly and indirectly.
Some of us who are LGBTQIA+ have known LTS to be an affirming place, allowing us to grow and learn as our whole selves. We could recount many stories of interactions with staff, faculty, and students that have been incredibly loving and affirming.
Sadly, good interactions do not negate discriminatory actions. Because there is no official policy that prohibits discrimination of LGBTQIA+ persons, we risk existence in this space, without recourse.
We are personally aware of people who have chosen not to attend LTS because of this silence, as well as students who have transferred to another school because of their experiences of marginalization. This is harmful for the realm of God, and it is harmful for the future sustainability of LTS itself.
We are asking that you take steps to address LGBTQIA+ inclusion at LTS. At a minimum, we ask that LTS:

1. Clarifies nondiscrimination policy prohibiting derogatory and marginalizing language toward LGBTQIA+ persons to both the Student Handbook and Personnel Policy
2. Holds all students, staff, and faculty (including adjunct) accountable to abide by these policies
3. Examines curriculum and assigned readings for heterosexism and cissexism, eliminating books that perpetuate those sinful systems
4. Requires training for staff and faculty on dismantling heteropatriarchy, particularly addressing trans*, nonbinary, and gender-fluid inclusion.
Without a specific and explicit act of inclusion, the continued silence of LTS allows discrimination to continue unchecked, and the realm of God is suffering for it. This has been particularly harmful to students when this discrimination has been directly acted or implicitly allowed by faculty.
Thank you for your consideration. We look forward to continuing this conversation and partnering with you on taking steps to follow God's call in this way!
With respect,
LGBTQIA+ LTS Students and their Allies