StumbleUpon: LGBTQ does NOT = NSFW!
49
people have signed this petition.
Add your name now!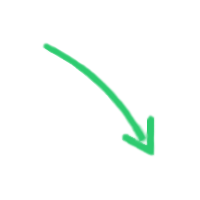 49

people

have signed.

Add your voice!
Maxine K.
signed just now
Adam B.
signed just now
Dear Garrett Camp, Founder & Chairman of StumbleUpon

Whenever anyone uses StumbleUpon to promote a website connected with the LGBTQ (lesbian, gay, bisexual, transgender, and questioning / queer) community, the user has no choice other than to select a category listed under "not safe for work due to nudity or adult content."

While countless NSFW sites do exist, not every site discussing LGBTQ concerns qualify as adult content.  In fact, there are numerous LGBTQ sites promoting common, every day concerns and issues without making any reference to nudity or adult content.  For those who want to share LGBTQ-related websites covering topics such as parenting, travel, health, and other everyday life concerns, to do so on StumbleUpon means accepting a practice of segregation.

Please consider the negative effects of this practice.  Basically, the practice clearly makes heterosexuality normal and homosexuality abnormal.  In short, it's a form of discrimination.

While as a private company your organization may conduct its business in any way best fitting, to not offer the option of listing LGBTQ safe-for-work sties alongside other safe sites encourages a practice of segregation elsewhere on the Internet.  Plus, LGBTQ users of StumbleUpon are reminded every time we use your service that we are not included with the rest of society.

Thank you for considering the negative effects of this practice of segregation.  As you take into consideration the impact, please make the choice of including every day life among the LGBTQ community alongside the heterosexual community.  One way to do so would simply be to group LGBTQ (gay culture, lesbian culture, etc.) with the full list of safe-for-work topics.  Then, add the ability to mark NSFW any topic within the safe-for-work category.  This way, the implied segregation would not exist and all StumbleUpon users, regardless of sexual orientation, would have the option of posting safe-for-work and NSFW.


Sponsor
Suzanne Coleman, Founder and Administrator of Rainbow Unbroken
Links
StumbleUpon
Wiki Article about StumbleUpon
Petition sponsored by:
Rainbow Unbroken


Our Mission: Coordinating social learning networks to empower LGBTQ individuals on the journey of reconciling life, faith, and sexuality.
As a not-for-profit organization, we endeavor to bridge the gaps between differing viewpoints as a means to make social learning networks safe for all participants while upholding freedom of speech.