Demand Meaningful Medicaid Coverage for Low-Income LGBT New Yorkers
561
people have signed this petition.
Add your name now!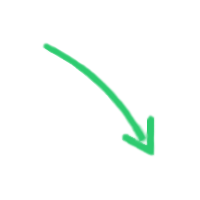 561

people

have signed.

Add your voice!
Maxine K.
signed just now
Adam B.
signed just now
Dear Medicaid Redesign Committee,
This letter is submitted on behalf of the signatories below to make recommendations for strengthening certain areas of the NYS Medicaid redesign process to meet the needs of lesbian, gay, bisexual, queer, questioning, transgender and gender non-conforming New Yorkers (broadly "LGBT"). Members of the LGBT community face many barriers when trying to access necessary health care including discrimination by service providers, particularly at facilities run by government agencies, and outright denial of critical health services to transgender people. Social science, data collection, and our own lived experiences all show how urgent these problems are, resulting in marginalization, increased health problems, violence and even death for countless members of our communities each year.
At this pivotal time in the history of the NYS Medicaid program, we recognize the transformative power that the Cuomo Administration through the Medicaid Redesign Team (MRT) has to make significant improvements in the health, well-being and life opportunities for our communities. We ask the MRT to review our recommendations and to work closely with LGBT stakeholders to adopt and implement reforms that will protect LGBT individuals' rights to adequate health services. Specifically, we urge the MRT to make the following vital changes to the current NYS Medicaid policy:
Require LGBT Awareness trainings for staff at all OMH and OASAS facilities. LGBT people have higher incidents of certain mental health conditions and substance use than the population at large. These trends directly related to the stigma and prejudice LGBT individuals experience. This proposal seeks to reduce barriers to behavioral health and addiction services for LGBT persons by educating mental health and drug treatment staffers on non-normative sexual identification and gender identity.
Collect data about lesbian, gay, bisexual, and transgender people consistent with new federal requirements, to better assess the health needs of our communities. There is so much information we do not know with respect to healthcare needs in the LGBT population because of the lack of data collection. This proposal would change the way data is collected to ensure that information about LGBT populations is captured accurately, so that services and programs can be designed to address health disparities experienced by LGBT people.

Institutions should ensure that data is collected by individuals trained to respectfully ask questions about sexual orientation and gender identity, and that confidentiality is maintained.
Provide Medicaid coverage for transgender surgeries, hormone replacement therapy, and other treatments. Treatment for gender transition is currently excluded under NY Medicaid regulation 505(l), despite the prevailing medical standards confirming this care as medically necessary for patients with GID. The denial of these necessary treatments to low income people often results in high risk behavior, such as using street hormones, seeking out unaccredited surgeons, and engaging in sex work to pay for hormones and surgery. It also results in a dramatic increase in suicide rates, long term psychiatric care needs, smoking and other substance use.

Medicaid bears the burden of long-term treatment costs. Covering this care would not only avoid these costs, but would also create new life chances for transgender people.
Require LGBT Awareness training for pediatricians, family and internal medicine providers. Medical providers need to be educated on the clinical issues pertaining to sexual health that are unique to the LGBT experience across the age spectrum in order to provide effective healthcare and foster better health outcomes. For example, making sure providers know how critical it is to provide vaccination for the human papillomavirus (HPV) at an early age, or recognizing the preventative necessity of rectal examinations and anal Pap smears for those engaging in anal sex.
We welcome an opportunity to serve as a resource for the MRT as it creates and implements its recommendations. We are confident that the MRT will pay close attention to the particular needs of the LGBT community. We also urge you to listen to the voices of immigrants, people living with HIV and AIDS, and all others seeking care, and take this opportunity to make Medicaid more accessible to all low-income New Yorkers.
Sponsor
Sylvia Rivera Law Project Housing Works Empire State Pride Agenda
Links