LFC Tuition Structure - Call to Action
48
signers.
Add your name now!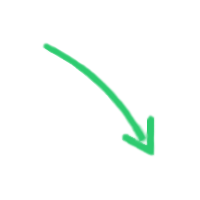 48

signers.

Almost there!

Add your voice!
Maxine K.
signed just now
Adam B.
signed just now
(En Français plus bas)
To the Board of Trustees of the Lycee Francais de Chicago (LFC):

We believe the school should act in the best interest of all families and students by providing a high quality education funded in a fair way. We are strongly opposed to the board's proposed tuition structure, as the proposal does not achieve the board's stated aims, and is already sowing unnecessary discord between the LFC's "native" French speaking families and families from other cultures. Finally, we believe the school owes all LFC families a transparent dialogue about the school's revenue and expenses, so we know that our tuition and contribution dollars are being spent on improving the educational standards of the LFC.

By petition, we respectfully request that the LFC board and administration:
Immediately rescind the proposal to charge a 10% higher tuition to non-"native French speaking" families, as it is not measurable or enforceable.

Suspend any tuition increases while engaging all families in a transparent dialogue about the school's finances, budget, and associated tuition levels. We envision this discussion would take the form of full disclosure of budgets, along with analysis of the current financial situation and an assessment of the LFC's academic and community goals including growing the French speaking population. We would expect this discussion to assess the tuition policies in light of these items. We would expect the board to engage with and listen to opinions and input from all LFC families choosing to participate.
In conjunction with the broader community, agree a long-term strategic plan and tuition structure, e.g. a 10-year plan, to meet the community's needs while prioritizing goals and objectives.
Français:
Nous estimons que l'école doit agir dans le meilleur intérêt de toutes les familles et étudiants et dispenser une éducation de haute qualité financée de manière équitable.
Nous sommes fermement opposés à la structure des frais de scolarité proposée par le conseil d'administration, car cette proposition n'atteint pas les objectifs établis par le conseil d'administration et sème une discorde inutile entre les familles francophones et non-francophones du LFC. Enfin, nous estimons que l'école se doit d'offrir à toutes les familles du LFC un dialogue transparent sur les revenus et les dépenses de l'école, afin d'être certains que nos frais de scolarité et nos contributions monétaires soient utilisés pour l'amélioration des normes éducatives du LFC.
Par voie de pétition, nous demandons respectueusement au conseil d'administration du LFC:
D'annuler immédiatement la proposition de facturer des frais de scolarité de 10% supérieurs aux familles non-francophones puisque cette proposition n'est pas mesurable, réalisable, et exécutoire.
De suspendre toute augmentation des frais de scolarité tout en engageant toutes les familles dans un dialogue transparent sur les finances, les budgets scolaires, et les frais de scolarité associés. Nous envisageons un processus dans le cadre duquel il y aura une divulgation complète des budgets accompagnée d'une analyse de la situation financière actuelle et d'une évaluation des objectifs scolaires et communautaires du LFC, y compris la croissance de la population francophone. A la lumière de ces nouvelles informations, nous sommes en droit de nous attendre à ce que cette discussion aboutisse à une évaluation de la structure des frais de scolarité et à l'engagement du conseil d'administration d'écouter les points de vus de toutes les familles du LFC qui choisissent d'y participer.
Se concerter avec l'ensemble de la communauté du LFC sur des objectifs stratégiques à long terme et sur la structure des frais de scolarité, par exemple, un plan de 10 ans pour répondre aux besoins de la communauté en priorisant les buts et les objectifs visés.