Keep lever rifles legal!
4610
people have signed this petition.
Add your name now!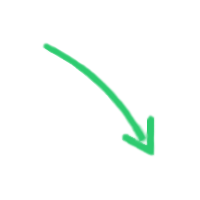 4610

people

have signed.

Add your voice!
Maxine K.
signed just now
Adam B.
signed just now
Remember please share to facebook/twitter and email it to any would be supporter you know who does not use facebook.
There is 800,000 licensed shooters in Australia and we need every single one we can get and all the general supporters (even the unlicensed ones).
We have a go fund me campaign guys. Campaign details and use of the funds are on the page: http://www.gofundme.com/3b5ndtsxc

Once again the government fails to address the real issue behind a violent crime (Sydney Siege). The Police have failed to confirm the weapon used by Man Haron Monis. Yet they seek to ban imports of lever rifles and set lever rifles to a category C and/or D status. lever rifles are a perfectly reasonable firearm for recreational and target shooters. Man Haron did not even have a gun license, so do not penalize legal firearms owners for the illegal actions of another non law abiding citizen who didn't even use legal means (licensed ownership) to obtain the firearm for his crime.

We will send the following letter to Abbott:
The Hon. Mr Abbott, MP
We are very disappointed to hear that lever action firearms are to be reclassified as a category C and/or D firearm. This is your reaction to the Sydney siege? Had the ASIO response before the fact been adequate the Sydney siege would never have occurred. More to the point if the police response had have been more in line with the response of American and European counter terrorism units, it is likely no casualties other than the gunman would have occurred.
To take away the freedoms of law abiding citizens as a knee-jerk reaction to a tragic event and blaming the firearm rather than the man holding it shows a complete lack of care. You do not care about solving the problem, only about addressing the symptom.
Man Haron Monis was not even a legal gun owner. Do you think that criminals will cease to commit crimes because the weapon is illegal? The gun was illegally owned and though you and your AFP patsies remain tight lipped about how he got the firearm it is obvious that it was obtained illegally, probably stolen. What is to stop a criminal in future from targeting a category C or D licence holder to steal the weapon they desire for a future violent crime. The crime has little to do with the weapon involved and everything to do with the culture. In this case it was extremist Islamic culture.
Your bureau of statistics boys can give you the same data available online. The murder rate in Australia after Port Arthur continued to decline at the same rate it had been declining years prior (due to an increase in policing activities). The gun crime rate did indeed go down slightly and the crime rate in the same crimes rose equally with the use of other weapons. Removing the guns did not remove the criminal element and it still will not remove it now.
Address this issue in an open and public forum, not in a cowardly knee jerk reaction. A move you have tried to keep out of the media and behind closed doors.
This is a cowardly reaction. You have shown complete inability to address the issue such as ASIO and AFP incompetence, why SOG was using overpowered weapons in the siege? Why the Army's counter terrorism unit was not brought in to handle the situation that they are trained for? Or the issue of how Man Haron got the firearm in the first place? It seems that the law regarding licensed ownership didn't stop Man Haron from getting what he wanted. Solve the real issue, illegal firearms being imported and circulated!
Couple this with your inability to reprimand Bronwyn (Bishop) in a manner according to her actions. We find your leadership and your party wholly incompetent and incapable of providing the leadership this country needs.
Prepare for a knee jerk reaction of 800,000 gun owners next election. Mark my words, there will always be a 3rd party that we as the voter can rely on and it is high time a third party got in. Every third party member and independent that gets into office weakens your two party regime a little more. We, the people will not be silenced any more!
Regards,
Gun Owners and Supporters of Australia