Level the Playing Field
111
people have signed this petition.
Add your name now!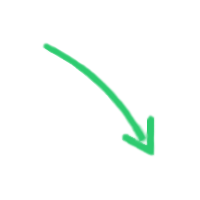 111

people

have signed.

Add your voice!
Maxine K.
signed just now
Adam B.
signed just now
Currently, in UGA's IM sports, a woman's goal/point counts more than a man's. For example, if a female soccer player scores a goal it counts as 2 points instead of 1.
The objective of this petition is to do away with this policy. My main critiques are as follows:
a. Even if there are gender differences in strength and physical capability, indoor soccer, for instance, requires that the number of men may exceed the number of women by 1 and the number of women may exceed the number of men by only 1 (excluding the goalie). Possible ways to field a team include:
i. 3 - men, 3 - women (Goalie of either gender)
ii. 4 - men, 2 - women (Goalie must be male)
iii. 4 - women, 2 - men (Goalie must be female)
In this regard, with the possibility of each team having an equal number of male and female players, neither team is at a disadvantage.
b. The integrity of the game is compromised, as players may change the flow of the game in order for a female to have a better chance of scoring.
c. This policy does not align with the goals of current social movements such as the Time's Up movement that is sweeping the nation. The policy currently in place perpetuates the notion that women are weaker and inferior to men. This policy encourages (albeit perhaps subconsciously for some) a type of thinking that has negative ramifications for the greater treatment of women.
According to UGA's Intramural Sports Participant Guide, the aim of the Department of Recreational Sports is "to make participation in the intramural sports program safe, attractive, and desirable to a large number of students, faculty, staff, and spouses/domestic partners."
The rule may be in place to attract more women participants; in this case, I wish to propose to the department to collect data from one semester with the rule changed (even if just for one sport) to observe if this rule serves the purpose it is purported to.
My hope is to gather as many signatures as possible and use this petition as evidence for my future endeavors to address this policy. If you agree with my sentiments I ask that you sign and share this petition.
If you have any questions or comments, please feel free to reach out to me at anb82602@uga.edu.