Open Letter to the School Board
74
people have signed this petition.
Add your name now!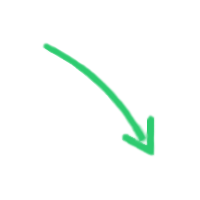 74

people

have signed.

Add your voice!
Maxine K.
signed just now
Adam B.
signed just now
Open letter to the Mont. Co. superintendent and school board
At Monday's BMS meeting, we were repeatedly assured by superintendent Blackburn that our concerns and suggestions will be given due consideration, as the options for finding a facility for Blacksburg high schoolers are weighed.
This is a good first step, but it is only a first step. Ms. Blackburn and the school board need to go much further than informal reassurances to convince the community that our ideas are given due consideration, and that the board will do everything possible to implement a viable housing plan for our high schoolers for the upcoming years.
Below is a list of suggestions for the school board to consider, many of which were presented by parents or teachers during last night's meeting at BMS.
Form a task force dedicated to resolving this issue.
Clearly a more organized approach is necessary, as evidenced by the lack of planning over the past 4 months. A dedicated task force would focus on this issue and bring in necessary outside expertise to develop a viable long-term solution.
Implement participatory decision-making with stakeholders.
Actively seek, and seriously consider, input from all stakeholders whose lives will be impacted by this decision, possibly for many years. Use available technology to collect opinions and ideas. Use technology to support brain-storming and decision-making to avoid groupthink, ensure that all worthwhile ideas are considered, and support a more systematic evaluation of the alternatives.
Involve the community.
We live in a community with much expertise and many willing hands. Establish a formal community coordinator and take advantage of this local expertise to develop, select and implement the best alternative.
Reconsider the assumptions that led to the rejection of several alternatives.
Complex decision-making requires reconsidering previously rejected options, as other information comes to light, or as the decision evaluation criteria change. Specifically, (1) re-evaluate the possibility of using the old BMS to house the high schoolers, and (2) re-consider the options where 6th graders remain in elementary schools and 9th graders remain in the BMS (leaving only 10-12 graders for whom facilities have to be found).
Compile a new list of options and update the option evaluation criteria.
Three of the 4 options presented involve moving the middle schoolers out of their facility. The 4th option appeared to be a last-minute addition. Many parents were skeptical as to whether this option was seriously considered, given the manner in which it was presented during the meeting, and the high cost estimates. The fact that 3 of the 4 options involved relocating the middle schoolers, considering that the majority of people who spoke were against this, was particularly striking. New options need to be developed. Additional evaluation criteria need to be developed, that consider the short and long-term impact, and make explicit specific desirable and undesirable aspects of each option (crowding, bussing). Distinctions must be made between serious and inconsequential considerations; white boards can be moved, the state can be petitioned to relax some requirements to accommodate this emergency situation.
Dedicate the necessary time and effort between now and July 6. The timeline presented by Ms. Blackburn listed only two school board meetings before the July 6th decision deadline. This serious situation requires 'all hands on deck'. Schedule adequate number of meetings to develop alternatives, and gather the data necessary for their evaluation. This is a decision we will have to live with for years to come – treat it as such.
This BHS housing crisis has revealed limitations in the existing decision-making procedures. We have a chance to improve this process. We hope the school board will not squander this opportunity to involve a community that is willing and able to help implement a viable long-term solution to this problem.
Sincerely
Links