Letter to TVUUC regarding Indya Kincannon
26
people have signed this petition.
Add your name now!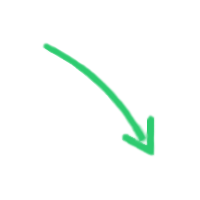 26

people

have signed.

Add your voice!
Maxine K.
signed just now
Adam B.
signed just now
TO THE TENNESSEE VALLEY UNIVERSALIST UNITARIAN CHURCH
WHEREAS, as Mayor, Indya Kincannon has committed cruel and violent acts against the houseless community including destruction of homes, destruction of personal property, and jailing of persons for existing while homeless; and
WHEREAS, Mayor Kincannon repeatedly references her membership in TVUUC, including referring to sermons during City Council Meetings to admonish council members, and uses her membership as an indicator of her moral standing; and
WHEREAS, the Unitarian Universalist Association proclaims that congregations affirm and promote seven Principles, and holds those principles as strong values and moral guides;
NOW, THEREFORE, WE REQUEST OF THE TENNESSEE VALLEY UNIVERSALIST UNITARIAN CHURCH TO COUNSEL YOUR CONGREGATION MEMBER INDYA KINCANNON TO FOLLOW THE PRINCIPLES WHICH THE CONGREGATION CLAIMS TO AFFIRM AND PROMOTE:
PRINCIPLE 1: The inherent worth and dignity of every person. By sending city work crews to repeatedly destroy the possessions of the homeless and displace them from their shelter, Mayor Kincannon refuses to treat the homeless as her equal neighbors in humanity.
PRINCIPLE 2: Justice, equity and compassion in human relations. The Supreme Court of the United States ruled in Martin v Boise that displacing street campers is a violation of the Eighth Amendment's Prohibition against cruel and unusual punishment unless alternative shelter is provided.
PRINCIPLE 3: Acceptance of one another and encouragement to spiritual growth in our congregations. The only non-religiously discriminatory shelter in Knoxville is the Foyer, and it is always full.
PRINCIPLE 4: A free and responsible search for truth and meaning. Mayor Kincannon continues to claim that shelters that aren't full indicate adequate shelter, yet we have massive camps of folks banned from or with grievances against these local shelters. Her administration uses a deceptive definition of "low-income housing" that allows market rate rentals to qualify for city subsidies.
PRINCIPLE 6: The goal of world community with peace, liberty and justice for all. Mayor Kincannon's campaign against the homeless is a war waged by City owned heavy equipment and armed police who threaten and intimidate our homeless neighbors.
PRINCIPLE 7: Respect for the interdependent web of all existence of which we are a part. The environmental devastation of this war against the homeless flows into our creeks and spreads litter across our lands. Homeless camps are frequently surrounded by overflowing trash bins and dumpsters that the city refuses to serve and no provisions have been made for sanitary toilets. This is a choice made by our Mayor to NOT protect the delicate ecosystem of our city.
PRINCIPLE 5: The right of conscience and the use of the democratic process within our congregations and in society at large. We urge the congregation to take advantage of all parts of the democratic process, not just voting, but also the right to redress our grievances and to advocate for a better future. We believe that you, as fellow congregation members, can reach Mayor Kincannon with these pleas for justice and equity in a way that the homeless community and their advocates have not been able to.
We request that both congregation members and leadership speak personally with Indya about these issues and encourage her to change her policies. We encourage leadership to include lessons directly about serving the poor and homeless. We urge your congregation to stand by the principles it claims to affirm and to call Indya Kincannon to account on these issues in our community.