Letter to the president
93
people have signed this petition.
Add your name now!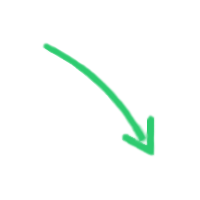 93

people

have signed.

Add your voice!
Maxine K.
signed just now
Adam B.
signed just now
Dear Mr. President
RE:HOW I THINK YOU CAN EMPOWER THE YOUTHS IN OUR COUNTRY.
I hope you are doing fine today and thank you for taking your time to read my letter.
I understand you that you have policies that contain reasonable projects aimed at empowering the youths .I commend you for that
Your excellency ,I am a representation of the young generation bracket and the aim of writing this letter is to share some ideas on how I would like you to empower youths in our country
 EXTEND INVITATION
Society isn't issuing young people the invitation to make a difference .You say you want us ,but then set meetings in the middle of the day or halfway across the country. Couple that with the negative media messages and we young people feel like we aren't capable to lead change or won't be listened to if we try.
People and groups should ensure that the messages they send 'intentionally and virtue of practice' are positive,relevant and compelling to youth.
Offering a youth a shot at being a CEO at their own company is much more compelling than an invitation to attend an after school tutoring center. Making things cool and making a new identity cool is very powerful.
 BUILDING OUR SENSE OF SELF-EFFICACY AND EMPOWERMENT.
We need experiences that allow us to be powerful in a positive way. A large part of that is the opportunity to try new identities. That means taking us out of the normal surrounding and networks and letting us experiment.
Given a new environment with new roles, with new people and in a safe place, we could learn and from that take action back in our communities. That will create a snowball effect.
Connect youth-serving programs and organizations so that we young people can find a range of options. Consider, getting youth's from the beginning of a project or initiative rather than a token sigh-off at the end. Create opportunities for roles where we are the heroes and not the hoodlums .Peers will definitely want to follow.
 LET US DREAM AND THINK
The "how"of how to empower youth to be the change agents is to let them us kids and develop our own ideas-wherever they are in range of potential social good actions.
 SHIFT THE WAY ADULTS PERCEIVE YOUTH AND OUR ABILITIES
'Adultism' is an attitude that implies that adults know better than young people. One that sees young people as a problem rather than capable empowered individuals. It is the biggest barrier to youth empowerment. Inorder,to get past this you need to;
 Challenge instances of Adultism. Advocate for youth as powerful and positive members of the country.
 Create awards for fearless adults who actually give more power to young people over decisions.
 GIVE US TOOLS TO COLLABORATE ,PROBLEM SOLVE,BRAINSTORM AND REFLECT
Empower us to develop our own ideas and believe that our voice matters without judging and negative criticism. While one might be ready to speak out on a cause to their classmates or create a youtube channel , another might hit the studio to build general awareness ,while another might sell bracelets for a cause. The action doesn't matter as long as it is meaningful to the young person and fosters a sense of purpose.
 PUT ASIDE FUNDS TO SUPPORT PROMISING YOUTH IDEAS.
This will encourage creativity and innovation amongst the youths. This will greatly contribute to the youth unemployment crisis.
Most young people will focus on being self-employed and being job creators to their peers.
This will reduce the frustration of finishing university and tarmacking searching for a job.
Mr.President ,those are just but a few of the suggestions I think you can incorporate to help empower the Kenyan youths.
I hope to hear from you soon.God bless.
Concerned Youth,
Kellen Kithinji.