Letter to the NY Giants John Mara & Steve Tisch
224
people have signed this petition.
Add your name now!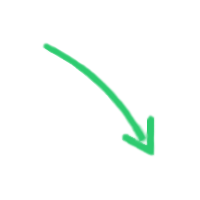 224

people

have signed.

Add your voice!
Maxine K.
signed just now
Adam B.
signed just now
Dear Mr. John Mara and Mr. Steven Tisch:

I hope this letter finds you both well and in good health. My name is Ramon Riveraalmena and I have been a lifelong N.Y. Giants fan since 1967. I am a native New Yorker whose love for the NY Giants has never wavered.
I am now a retired vet (US Navy) who served our country proudly and with honor and never in service to self but always to others. I am still proudly serving my country as a contractor for the intelligence community.
I will spare you the details of my disappointment with the NY Giants, but instead, I will offer you the advice given to me by some of the brightest and best leaders in our military whom I have had the privilege to serve.
Effective leadership is built on a solid foundation consisting of a clear mission, a vision for the future, a specific strategy, and a culture conducive to success. Great leaders initiate action towards a common goal while establishing the core values and guiding principles that unite and help influence people to achieve those goals. With good leadership, organizational culture is not forced but developed. High performance of people in the organization is the focal point for achieving success and that cannot be achieved without accountability and putting the best interest of the organization above individual interest.
The challenge is to provide a shared vision of both where the organization is heading and what its purpose is while defining an identity that is easily recognized by all.
Need I remind you that this organization has a great tradition of winning. From 1925 till 1963 our beloved NY Giants appeared in 15 championship games and while they only won 4 championships, there is no denying the level of success they had. How many teams can claim to have appeared in 38% of the championship games in the first 39 years of their existence? This organization has produced the greatest coaches to ever coach and some of the most iconic players to ever play the game. Its reach permeates throughout the NFL, shaping the game as we know it today. Mr. Mara, you inherited this great tradition and you have an obligation to honor it.
With all due respect, what this organization lacks is leadership with a vision for change. One which promotes excellence, hard work, integrity, self-confidence, accountability, camaraderie, teamwork, respect for the uniform they wear and most importantly trust.
As the gatekeeper of this great organization, you honor its past by looking to the future and not allowing your loyalties to a player or past regimes to hold you back. Not embracing change is what has kept your team from moving forward. Your resistance to go outside the organization and tap into the talent that exists in the NFL is what is keeping this great organization and this team from reaching its potential. The status quo and more of the same will not get it done.
You are at a crossroads with the organization. You have selected the quarterback of the future and it is time to move on from Eli Manning. You have a generational talent in your running back. There has been some house clearing moves, but the moves have not paid off. There are obvious gaps in the O-Line and Defense. You have some young talent to build around but they are floating at sea like a rudderless ship. There is a palpable lack of leadership that is recognized by many. It is time to select new leadership with respect to the coaches and staff. They have not performed well over the past two years; in fact, the teams record is abysmal and the Giants are no longer a team in contention, we are no longer feared. There is no recognizable team identity. There is apparent confusion amongst the players and a lack of cohesiveness in the locker room.
Additionally, there are several coaching candidates with admirable prior records that are now available on the market. I'm sure you know who they are, but Ron Rivera, Mike McCarthy, Robert Saleh, Kevin Stefanski, Lincoln Riley, Jim Harbaugh, and Matt Rhule are some names to seriously consider.
Given the schizophrenic trading or release of star players with little or nothing gained in return, it may be time to question the reasoning of the current GM and perhaps look outside of the box for some new blood and ideas. The status quo is not acceptable. The game of football is evolving rapidly into a new paradigm, that is no longer the old school way. Look at the vibrant changes made by other organizations. Perhaps a new young mind like Ed Dodds would bring a refreshing change of direction and a stronger sense of reasonable, forward-thinking leadership.
I know that you both have the best interests of the New York Football Giants in your hearts, but that sentiment is not being successfully transferred to the performance on the field.
Kind regards,