Letter to the members of North Planning Committee 26/04/2022
1210
signers.
Add your name now!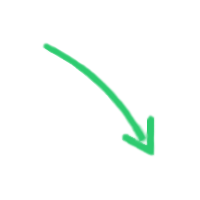 1210

signers.

Almost there!

Add your voice!
Maxine K.
signed just now
Adam B.
signed just now
We are going into a very important period in the next two weeks and we really need you all.

The application of Mr Young in Braes of Ullapool (9 pods and 2 staff accommodations) will go to the North Planning Committee on the 26/04/22 and it is down to the Councillors there to decide on this development.
We want to send this group letter to each individual councillor by email and need as many signatures as possible.
It only takes 1 minute to sign and please share it with family, friends and everyone who stayed with you.
Ullapool Residents Resistance

-------------------------------------------------------------------------------------------------
Ref 21/04108/FUL Siting of 9 pods and 2 staff accommodation
From Braes Resident Association and residents of Ullapool
To Members of the North Planning Committee,
We, the undersigned, write to pass on information and questions that we feel have a direct bearing on the proposed planning application above. We hope members will give full consideration to all points raised by over 230 objections to this proposal, including a unanimous rejection by the Lochbroom Community Council.
There are many reasons that local residents are bewildered by the proposal and how it has been allowed to progress (again) to consultation. These relate to previous refusals to residents of planning permission; access to the site by a road acknowledged to not fall within legal limits; loss of amenity to a popular local attraction; loss of amenity to local residents in a quiet residential area; the environmental impact on the site and damage to flora and fauna.
Some detail on the above follows:
Road Access
This road is not a through road. The site lies at the very top of the road and so all access, to and from the holiday park, sees vehicles drive the full length of this residential area. This road is well used by children on their way to and from school; cyclists; horse riders and forms part of a circular walk for tourists from the village. Any increase in traffic, both vehicular and pedestrian, involves a real danger of a serious accident.
Transport Planning (North) mentions that the junction visibility splays are "less than desirable". In fact, the visibility from the junction falls below the Highways Design Manual guidance for any junction going onto a trunk road, never mind one that has seen a huge increase in traffic from the NC 500 in recent years. The Highways Design Manual states that the visibility must be 120 m on each side for entry onto a junction limited at 40mph. At present Transport Scotland says the sightlines are 73m to the left and 80 m to the right…that is at about 60% of what is required, and we think that it merits a stronger statement than "less than desirable"
Transport acknowledges that the geometry of the lower section makes mitigation measures impractical, therefore the only control measure open to the Council is to reduce vehicular traffic.
Transport Planning suggest that it is difficult to estimate the increase in traffic. For 9 pods and 2 staff accommodation, we suggest at least four journeys a day (up and back) is roughly 40 trips per day, or 1200 journeys per month, or 4,800 during the 4 months of high season. This facility will run all year, so we would suggest a figure of 8000 additional journeys per year on this road is not an unreasonable lower estimate. This figure does not include service vehicle journeys.
Previous Applications (and current)
The area of Braes has seen a number of private applications to planning refused because the 'road is at capacity'. We would hope that the figures that were used for these decisions still exist and can be looked at for this development. In fact in a recent application the following was noted:
Ref 22/0028/FUL Demolition of existing building, erection 2no dwellings Corylus Braes Ullapool
Delegated Report of Handling (7th March 2022)
Proposal and Site Description The site is within the Braes of Ullapool and proposes to demolish an existing three bedroom house and replace with two houses with a combined total of three bedrooms. The access into the Braes off the A835 Trunk Road is recognised as having visibility standards far below the required standards of a 40mph road. This has historically resulted in development within the Braes being strictly controlled to ensure that only replacement houses or plots with existing consents are granted further permissions for development.
The community was offered the chance to buy this land around 5 years ago. Ullapool Community Trust did have some ideas but withdrew because of the issue around the road being at capacity and so plans could not advance. The question is why does the private developer seem to have no such constraint? And why is this constraint mentioned in other planning applications?
Environmental Concerns
The forestry report (22nd March) states that planting of native trees will not take place on site, and instead compensatory planting will take place in North Ballachulish, this is unacceptable. Who will monitor this? One of the things the community was reassured by was; that when the existing trees were harvested, native forest would be replanted. Again, we cannot understand why an independent environmental report is not commissioned. The loss of habitat to existing fauna is important to the village. Equally important is the loss of trees to mitigate flood waters reaching the houses and trunk road below, Flash floods occur in this area fairly frequently, and the loss of tress from this site must be considered, as it is denuded to bare hillside, and water run off unhindered in its progress to the properties below.
Flood Risk Management Team (24th Feb) has again objected on drainage proposals. Some of which appear to show sewage and hot tub discharge into watercourses that 'dry up' seasonally.
Scottish Water recently built a new reservoir tank to provide water for 20 houses in Braes. There seems to be no plan on where this site intends to draw a considerable amount of water.
Pedestrian safety
The suggestion by Transport Planning (North) that most foot traffic will go over the core path is unlikely. This is proper hill terrain with most walkers using this path equipped with boots and full waterproofs. The walk is around 2km long, with 140 m of ascent on the return. There is a path, muddy and rocky, and there are no streetlights. To put this into context, a walk for a pint of milk will take around one hour over this path. It would take around 40 minutes to walk down and back along the access road. Foot visitors to the village would use the road on many occasions. This road has no pavement for much of its length, is unlit, and is very steep. In fact We believe strongly that most functional journeys would be by car, exacerbating the number of vehicles on this steep, narrow road…increasing the risk to existing pedestrian and vehicle traffic.
Amenity
This site has a core path where locals and visitors alike enjoy the peace, quiet and well-being qualities of being in a forested area. To allow a holiday park, with its attendant environmental impact here would be untenable.
This site has one of the finest views in Scotland, along Loch Broom and out to the Minch, it would appear to fall to us to protect the access to this for future generations.
In summary
We feel there are many areas that can be objected to in this plan. Perhaps road safety is the one with the strongest legal standing. Here the lack of a risk assessment; the knowledge of the concerns of local residents; no accurate calculation of increased traffic volume and the discharge of people unfamiliar with this road onto a major junction - that does not meet Transport Scotland Guidelines - would leave the council open to accusations of negligence, perhaps even criminally so.
But more than this the Local Community Council decision and the sheer number of objections must illustrate the sense that this developer has got it wrong in almost every way possible. The people of the community have no faith in this developer, and in fact many suspect that this proposal is the thin end of the wedge.
From the start, where the developer did not notify direct neighbours about the proposals within the statutory time; to his meeting online with members of the community where important questions were not answered fully; to him stating that he wasn't here to win our trust; to the seemingly never ending time limit on his application, there have been questions about integrity. This is one reason why his 'independent' traffic report for Braes should not stand unchallenged, and at the very least must be subject to scrutiny from the Highland Roads Engineering Department.
We would ask Council members to consider all of the above, and to rightly refuse planning to this development.