Letter to Monica Lindeen from Montana Therapists re: BCBS errors
40
people have signed this petition.
Add your name now!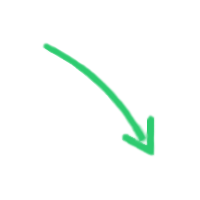 40

people

have signed.

Add your voice!
Maxine K.
signed just now
Adam B.
signed just now
Monica Lindeen
Montana Commissioner of Insurance and Securities
840 Helena Avenue
Helena, Montana 59601
March 1, 2015
Dear Ms. Lindeen,
WE are writing to request that your office address the concerns Montana behavioral health therapists have concerning Blue Cross Blue Shield's handling of insurance claims in 2014.We have experienced numerous errors Blue Cross has made in processing claims. Many of us have spent untold hours trying to address theses issues with Blue Cross with little success. Now that the year has passed and it is now March of 2015 Blue Cross wants to go back to January 2014 and adjust their claim errors to contain or retrieve their losses and to process them correctly this time.
This past year has been harrowing. It has been next to impossible to contact Blue Cross and wait endlessly to finally get a person with whom to speak. Often the Blue Cross employee knew little more than to reiterate the provider summary or explanation of benefits we had in our hands. We were told they could not access other "screens" or benefit information. In some cases they insisted that the adjustment was correct and that they do not question a person at a higher grade of pay than theyInstitute
To name a few errors:
- Claims were processed with differing allowable fees.
- Errors were made regarding client's deductibles, co-pays and co-insurances
- Adjustments were made and sent 3, 4 & 5 times and keep coming on the same claims
- Blue Cross now admits to errors and stated that they will take full responsibility yet wants providers to reimburse Blue Cross for their errors.
- Blue Cross has been 60-, 90-, and 120-days out in processing claims, when their contract to providers states they are responsible to pay their claims in thirty days or pay interest.
- Because of ongoing misinformation consumers have suffered the decision to stop therapy prematurely or not pursue needed services because they had to pay deductibles or copays that are now being decided were wrongly determined.
- In other cases,clients paid their deductible to providers, Blue Cross processed claims and paid providers, concluding the service was not subject to deductible. Providers then paid the client back the money the client had paid. Now Blue Cross, a year or more later, is saying they made mistakes and want providers to pay BCBS back. This means we have to track down clients and get the money back from them. This is deeply upsetting clients and the trust in client therapist relationships. Some clients feel they are being re-billed by the provider back to January 2014. Clients are sometimes difficult to find as therapy was terminated, or successfully completed. Blue Cross threatens providers into paying this money back to them or they will simply take the money from future earnings.
As providers of mental health services, we are servicing the seven percent of the population that need mental health services. Our patients are very distressed and Blue Cross has put an additional layer of stress onto all of our lives. This stress is both emotional and financial. I was told by one Blue Cross employee that I should understand that BCBS took on three quarter to one million new lives with the Affordable Care Act and that they were totally unprepared. They had to open new offices in many states such as Texas, Illinois and Oklahoma. They had to train and hire new staff, they had to all learn a new information technology system and so they are still trying to play catch up.
What company sells themselves to a new company (BC of Mt. to BC of Ill.), changes their whole IT system and takes on one million new customers all in one year? Untenable decisions, made by BCBS of Montana, lead to a disaster of errors to which they admit and now they want consumers and providers to pay for it. We are paying with emotional pain and suffering, financial costs and hrs upon hrs of lost personal time trying to contact BCBS through layers of phone systems and hours of wait to even gain access to a person, because Blue Cross was "Unprepared".
BCBS's behavior has had an enormously negative impact on our small businesses. A recent letter from BCBS states they have found their errors and are correcting them and do not need to redo claims after July 2014 ( as they feel they were processing correctly since July). So they will redo January to June 30, 2014. I know for a fact they are still making errors and do have errors to correct to return money to customers, errors made after July 2014 and as recent as February of 2015. I have informed my clients of my concerns in order that they may follow up with their insurer. I can no longer take hrs. of my time to contact BCBS regarding these redundant errors, they are unresponsive and I cannot afford to give up my personal time. I am told claims are no longer processed in Montana since they sold to Illinois. ( I suspect the most recent error is that they processed the claim as if I were an Illinois provider i.e. at a higher rate, or as if I am a non network provider, both of which are incorrect and are errors brought to their attention last year.)
Bozeman counselors met to discuss theses issues and this is what we want from Blue Cross Blue Shield:
1. Cease and desist harassment for repayments. If you made errors that cost you money then take full responsibility and accept your losses.
2. Repay providers for : extra costs we paid our bookkeepers, extra personal hrs providers put in who do their own bookkeeping and spent hrs trying to straighten out these errors with BCBS and are being forced to continue to do so.
3. Repay clients if there is money due them and do it directly, not through providers.
4. It's a new year, 2015, our books are closed and taxes done, no more "adjustments" ( AND PLEASE PROCESS 2015 CLAIMS CORRECTLY).
5. Stop bullying providers with threats of not paying us future earnings.
6. Pay compensation for pain and suffering, lost income, lost clients due to insurers misinformation, and BCBS's "unpreparedness".
We, the undersigned, would greatly appreciate the Montana Commissioners Office of Insurance to address and follow up on our concerns and seek compensation and due process for providers and clients(customers) alike.
Thank you for your time and attention.
Sincerely,