Letter to Kaytee
141
signers.
Add your name now!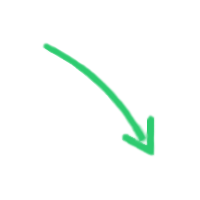 141

signers.

Almost there!

Add your voice!
Maxine K.
signed just now
Adam B.
signed just now
It's pretty much common knowledge among well informed hamster owners that crittertrail cages are far too small for any hamster, but no one seems to really be doing anything about it and worse, more new hamster owners are caging their pet in these cages everyday.True, it is their fault for not doing enough research, but why is Kaytee selling these in the first place?
I ,personally, wanted to write to them about it but one voice is obviously not going to make a difference, especially when on the other hand they could continue making thousands of dollars uninterrupted.So, I propose that we, as a hamster community, write a letter and attach a petition with all the people that agree.
In the letter we will ask them to write a small disclaimer on the back of their packaging saying that one (crittertrail) cage is not nearly big enough for a hamster.They could also go on to recommend that customers buy another bigger type of cage made by them which would invariably cost more money for the customer to buy.This might even improve sales for them so I think it is a good compromise.
Also, the parents (or even children) who don't want to spend the extra money will probably go on to 'google' diy cages or cheaper options (such as bin cages). This means that they are more likely to come across more vital information about their hamster and how to care for them properly from more reliable sources.
But, for any of this to even reach their attention we need as much people as we can possibly get to sign the petition and make a difference, however small, in hamster society.