Letter to Katko
150
signers.
Add your name now!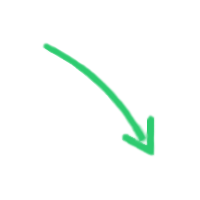 150

signers.

Almost there!

Add your voice!
Maxine K.
signed just now
Adam B.
signed just now
Congressman John Katko
1620 Longworth House Office Building

Washington, DC 20515
Phone: (202) 225-3701
Fax: (202) 225-4042
Re: Your Response to the Presidency of Donald J. Trump
Dear Congressman Katko:
We are proud Syracuse natives and loyal Americans. We write you today after contacting your office multiple times in an attempt to understand your rationale for supporting Trump's unconstitutional and immoral Executive Order banning imperiled refugees from legally entering the United States because of their faith, as well as to question your silence regarding Trump's total disregard for truth and decency in public discourse. Despite assurances from those in your office that we would receive a substantive response to our inquiries, we have received none. As such, we are writing to make our positions clear and ask for your support.
First, your failure to immediately and completely repudiate Trump's Executive Order is, to say the least, deeply concerning. We fully understand the importance of border security. But this Executive Order is ill-conceived, internally inconsistent, and as counterproductive as it is unethical; it will only serve to encourage extremism, not counteract it. Moreover, and as you should well-know, if ever there was a city built on immigrants (including refugees), it is Syracuse. As community members, we have seen first-hand the numerous economic, social and cultural benefits immigrants have delivered to our city. Immigrants have enriched our city, not made it less safe.
Second, your lack of response to Trump's public fabrications regarding his inauguration, voter fraud, immigration statistics, and a myriad of other subjects impacting the American people is intolerable. Silence in the presence of state sponsored deception is tantamount to support. We are not naïve. We understand that politicians are not always forthcoming. However, Trump's total disregard for the truth and the nature of reality itself is abnormal, alarming, and unprecedented. We need leaders who will hold the President accountable for his falsehoods, not shy away from confrontation.
Congressman, simply put, there are policy decisions where we can respectfully debate, discuss, and possibly disagree. But then there are moral decisions. It is these moral decisions that leave no room for playing politics (nor do they force you to give up your political ideology or values); rather, all they require is decency, dignity and respect to come to the correct conclusion. That you did not and cannot unequivocally reject Trump's Executive Order is unacceptable, and your silence concerning the Trump administration's dishonesty and deception is inexcusable.
Your current inability to provide moral leadership in this political climate leaves us with no faith that you will stand up for all of the people that you purport to represent. In that vein, on behalf of your constituents, we request a face-to-face meeting so that we can better understand how you intend to work on behalf of all of us, as well as your plan for combating Trump's most extreme, unconstitutional, and immoral policies and behavior that will no-doubt be the hallmark of his administration. We also request that you immediately (i) amend your prior public statement supporting Trump's refugee policy to fully and forcefully reject this unconstitutional and immoral Executive Order, and (ii) release a public statement condemning Trump's egregious behavior and admit that he and his administration have purposefully lied to the American people on multiple occasions since his inauguration.
We look forward to your response.
Jealous Guardians of Democracy,
JealousGuardians@gmail.com
Signatories: