Letter to Governor Ducey
88
people have signed this petition.
Add your name now!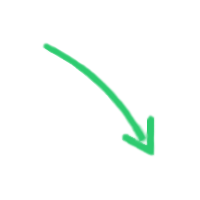 88

people

have signed.

Add your voice!
Maxine K.
signed just now
Adam B.
signed just now
Dear Governor Ducey,
On behalf of the 42,000 students of The University of Arizona we would like to congratulate you on your swearing-in as the 23rd Governor of our great state!




As student leaders in Tucson, we can tell you that we have been seriously concerned about harmful cuts to public investment in our institutions of higher education. As the legislative session begins, we appreciate the challenging position that you and our legislators face in keeping Arizona's financial house in the black and we understand that the cuts that have been suggested were not made without thorough thought and consideration.




We, the students at University of Arizona, like most of Arizona's citizens, know that these are not simple economic times we face as a state and nation and as President Ann Weaver Hart has said, "All Arizonans will need to have serious discussions about what the long-term structural solutions look like."




Over the last ten years, our state has seen public investment in our universities decline while tuition rates and fee rates have more than doubled. As students who chose The University of Arizona for its superior qualities in academics, research and career marketability, we are uneasy with recent statements we have heard from members of our legislature who have indicated that additional cuts to higher education may be on the table.




For this reason, we deeply hope going forward, that you will hold strong on your proposed budget against any further cuts that the legislature is likely to consider. We fear what deeper cuts could mean, specifically, the continuation of rapidly rising tuition and mandatory fee rates that shoot the cost of attaining a degree through the roof. Such increases will make it harder for our university to attract high caliber students from both Arizona and elsewhere, and plunge students and their families into more debt. This has already led Arizonans to delay starting a family, buying a home, starting a business, and confidently spending money in Arizona. We can assure you that no one feels these cuts to higher education more than the 42,000 students and their families. More importantly, these additional cuts would slow the process of our young and bright future doctors, lawyers, engineers, researchers and entrepreneurs adding value to Arizona's communities and economy.




Arizona citizens have expressed time and again that they believe further tuition increases to our public universities to be unnecessary and burdensome. Our state's employers know that the key to a trained workforce and a competitive economy comes from a university education. If we are to grow Arizona's economy we have to do so without cutting into the muscle that makes our state strong.




We thank you for your willingness to serve our state in such troubled times. We trust in your experience and leadership and offer our help and support in any way that we can lend it.