Letter to Board of Trustees
328
signers.
Add your name now!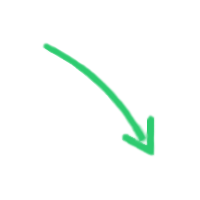 328

signers.

Almost there!

Add your voice!
Maxine K.
signed just now
Adam B.
signed just now
Dear Dr. Richard A. Bond, DO, DrPH and Chairman of the Board of Trustees,
Osteopathic medicine is in the midst of a truly unique period of evolution prompted by the perpetual growth and development of its dynamic medical students, residents, and physicians. During this time when 25% of United States medical graduates are Osteopathic physicians, awareness and influence of the osteopathic profession continues to grow as we adapt and flourish amid the ever-changing landscape of healthcare. Now more than ever, WesternU must strive to not only preserve, but to advance its identity of innovation and osteopathic excellence.
COMP was dreamt and built by osteopathic physicians. As the final presidential selection narrows, I am writing to The Board of Trustees to inform them of aspects of our education that we hold most important. I hope the future president supports the innovations that have fueled our success today and will advance our future tomorrow.
1. Pre-Doctoral Fellowship Program:
COMP has the largest pre-doctoral fellowship program in the nation. Our OMM/NMM teaching faculty are undoubtedly well trained and provide years of experience and knowledge. However, the ability to provide additional teaching and mentorship in a more intimate environment (1:8 fellow:student ratio) is invaluable. The fellows go above and beyond their expectations as ambassadors for both our college and the university at large. These exceptional student leaders play a key role in our education and ultimately our competency and ability to incorporate the principles and techniques which distinguish us.
2. Clinical Education Department:
Residency Program Directors undoubtedly value students who have been trained at high volume, high quality learning clinical sites. The aggressive expansion of clinical training sites and growth of our Clinical Education Department have allowed our students to choose from a growing pool of quality training sites under preceptors with remarkable experience. The recent growth of our Clinical Education Department over the past 2-3 years has also provided the necessary staff to support our students in this exceedingly sensitive and pivotal time in our academic careers. Scheduling the clinical years is stressful for students and staff, but the difficulties have certainly diminished over time with the increased resources in this department. Ultimately, this has resulted in higher student satisfaction with the university.
3. New Resources and Curricular Advancements:
In recent years, technology has driven immense medical advancement. As such, students require more opportunities to utilize these advancements and enrich their education. For example, further investment and incorporation of ultrasound and similar medical advances, which have become commonplace in health management, would be advantageous in better equipping our students for success. Historically, COMP has also been a leader in constant curricular assessment and development. We are looking for a president who supports such vision and growth.
Dr. Philip Pumerantz, PhD, LHD (Hon.) believed wholeheartedly in the tenets of osteopathic medicine, and founded a college built on the principles of science, caring, and humanism. I am proud to be a student of the founding college of WesternU, and I hope our next president continues to embrace these ideals and environment that Dr. Pumerantz spent decades to establish. Moreover, I want to thank you for always being receptive to the students, and for placing our future goals and success above all else. This letter is meant to share the aspects of my education that I find to be exceptionally valuable. I look forward to a president who will advance our educational experience even further. As a collective student body, we hope that you will take our thoughts, and use them to help guide the decision of electing a new president and role model for our university.
Thank you for your constant compassion and support for our student body.
Sincerely,
WesternU COMP Student Body