Letter to Assistant Superintendent Morthel - From 4th and 5th grade SK Families
42
people have signed this petition.
Add your name now!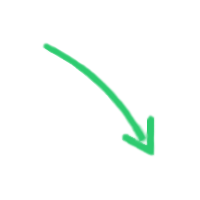 42

people

have signed.

Add your voice!
Maxine K.
signed just now
Adam B.
signed just now
Dear Assistant Superintendent Morthel,
We are writing out of frustration and concern with the current situation in the 4th and 5th grade Mandarin Immersion program at Starr King; we hope that the district will acknowledge what has been an ongoing problem and immediately provide our school and students with the support they deserve.
Here is the history and current situation:

*Current 5th grade SK class of 2017 had an inexperienced and unsupported TFA teacher in 3rd grade. Very little learning occurred with this teacher and the principal did not rehire her. Although significant problems were acknowledged students did not receive any extra assessment or intervention. Brent Stephens was made aware of this issue as he was assistant superintendent at SK in 2014.

*Current 5th grade SK class of 2017 had Mandarin and math teacher last year in 4th who had great difficulty teaching and controlling the class. She went on leave in approximately Sept 2015 and this was followed by 2 months of substitute teachers. The situation deteriorated to the point that Anakarita Allen felt compelled to step in to help. On November 20th, 2015 the SK2017 and SK2016 class were split into (2) self-contained classes in a strategy to bring order to the students. During the entire 4th grade year, SK2017 families did not receive results of district assessments so we did not know how our kids were doing outside of regular (subjective) report cards. Many families left the school for various reasons.

*This year the Mandarin/math teacher for the current 4th SK 2018 and 5th SK2017 became ill at the beginning of September and her position for the last 6 weeks has been filled by non-BCLAD monolingual subs. We don't know if the substitute teachers have had common core math training. It appears our teacher's absence will continue at least until at least January; given that the expected time frame of her planned absence has already been extended multiple times, many are taking it for granted that she is quite likely not to come back at all this year. As time goes by our kids, whose gaps in math and Mandarin have not yet been shared with parents, are not being taught by a sub with the right credentials/qualifications.

*We are extremely appreciative of our caring and capable new principal who is trying her best to address this situation. We do appreciate that 4th and 5th grade have an experienced and caring teacher for ELA, Ms. Frederick, but our kids are coming up very short yet again.

*Please help! We request the following for our kids:

--Immediate, transparent, math and Mandarin assessments for 5th grade so it is clear what kids have missed after cumulative years of unqualified subs/teachers.

--Immediately address the fact that kids in the 4th and 5th MI program are presently being taught by a non-Mandarin speaking teacher who does not appear to be following common core math map. We are asking for a BCLAD Mandarin long-term substitute who our principal decides is competent to teach the curriculum or, failing that, a highly competent English-speaking common core math-trained long term sub. Please work with Ms. Martin to find an appropriate long term substitute teacher. Please consider all available district staff including central office staff and Mandarin TSAs or content specialists. Please do not assign a Mandarin substitute teachers who cannot teach the curriculum or control the class.

--Immediately provide available intervention to get kids up to (and in fourth grade, keep kids at) grade level. This problem should not be all on the shoulders of our new principal, parents, the 6th grade Mandarin teacher at Aptos, or on our children, many of whom are starting to doubt their abilities. Please prioritize human resources such as BCLAD Mandarin teachers and solid math teachers who may be on special assignment or in other positions. Also consider bringing in Chinese materials such as the Better Immersion curriculum; via the Better Immersion program online resources which are now available for Mandarin (similar to RAZ kids for ELA or TenMarks) and these should be incorporated into the day immediately until the kids have a credentialed Mandarin teacher again.
We understand that the district is under great stress and that the teacher shortage is very real. However, as parents, we also need to advocate for our children and for their classmates.
Sincerely,
Concerned parents/guardians at Starr King (4th and 5th Mandarin immersion)