Letter of Support for Kimie Folkins
71
signers.
Add your name now!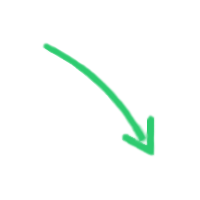 71

signers.

Almost there!

Add your voice!
Maxine K.
signed just now
Adam B.
signed just now
Dear Markus and members of the Logan Board:
We write to you as a group of concerned parents, students, and alumni who wish to express our great disappointment and frustration with your decision not to renew the contract of Kimie Folkins for the 2020-2021 school year.
The focus when making decisions around the school should be to put the children first. Under any circumstance we would be making an impassioned plea for Kimie to remain a part of this community, however, this plea is particularly acute in this disruptive and unsettling time. The wellbeing of our children is being challenged every day by the uncertainty that we all face. In times as turbulent as these, children need consistency and dependability. Taking away a pillar of stability for so many of our students and families only adds to the disruption and unpredictability.
Kimie is an incredible asset to this community. For so many families and students, she is the first teacher with whom a student really connected. She brings out amazing work from her students, but more importantly, she works hard to reach each student emotionally where they are.
When faced with the new reality of trying to create a virtual Boozshalandia for her students, Kimie has risen to the challenge. Her students look forward to their morning meetings and their bad accent read alouds. She has managed as well, if not better than any teacher at Logan to create a safe and familiar place for her students to continue their learning journey. She has offered them space to express their thoughts and feelings, and she has even given them an opportunity to wind down together at the end of the day. In addition, she has been supporting students who are no longer in her class and even some who never were.
What is clear from the experience of having Kimie as a classroom teacher is that she always puts the wellbeing and needs of the students first. She is myopic in this focus. She consistently meets the emotional needs of the students who are lucky enough to have her as a teacher. She has a passion for teaching, and her love of her students is palpable. And in the more day-to-day aspects of her job, she writes lesson plans and guides unit work as well as anyone in the building.
We might have worried that we were going to lose Kimie because some other school came and recruited her away because of her greatness; it was never on our radar that Logan might let her go. She is an invaluable asset to this community.
The undersigned community members request that if Kimie wishes to remain at Logan that she be offered a contract for 2020-2021. If there are requirements that need to be placed within that contract, that is a personnel issue that can be resolved with Kimie.
We know that we are not privy to all that goes into personnel decisions, but we also know a great teacher and person when we see one. We know what it is like to have your child opened and challenged and supported in ways that allow them to really shine. In Kimie we have all seen that teacher and person who pushes our children to be their best selves in their own unique way.
In any time and in any climate, Logan would be losing an incredible teacher and person if we lost Kimie. But now, more than ever, Logan cannot afford to squander such a cherished member of our community.
Respectfully,