Letter of Support for 100% renewable standard option in Newton Power Choice Contract
421
people have signed this petition.
Add your name now!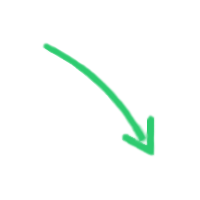 421

people

have signed.

Add your voice!
Maxine K.
signed just now
Adam B.
signed just now
October 12, 2020
Dear Mayor Fuller:
We know that you will be negotiating the new Newton Power Choice contract in the next two weeks. We are writing to urge you to employ the single most powerful tool in the City of Newton's climate tool box by choosing 100% New England Class 1 renewable content in the default option.
October marks the second year anniversary of the 2018 IPCC Report on Global Warming that shook the world. The message was clear: "...limiting global warming to 1.5°C (above pre-industrial levels) will require rapid, far-reaching and unprecedented changes in all aspects of society." According to the report we now have less than 8 years to reduce GHG emissions globally by at least 50% in order to have a chance to limit global warming to 1.5 C. It said that those with the greatest capacity to effect a transition must do more and do it faster. In the last year, climate scientists have shared the disturbing news that we will reach irreversible tipping points much sooner than projected because catastrophic changes in our climate are already happening.
We know that COVID-19 has resulted in financial hardship and uncertainty for some Newton residents. But this is not a reason to weaken our commitment to a rapid transition to clean energy. The NPC program will give all residents the choice to opt down or opt out, and clear messaging from the City about fuel assistance programs can address economic hardship concerns. Also, the modest increase in cost of 100% renewable electricity is easily mitigated through reducing electricity use, and by updating and insulating through MassSave programs - an important part of the implementation of our climate action plan.
Renewable electricity is the lynchpin of the Newton Climate Action Plan. We applaud the City's commitment to facilitate electricity retrofits for heating and cooling, promote purchase of EVs by installing new charging stations, and incentivize Passive House and electrification through special permitting of all new development projects. By choosing 100% with an opt down in Newton Power Choice, we have the ability to make the electricity for all these initiatives entirely renewable. Also, by increasing our demand now, we send a strong message to the utility companies that they must invest rapidly in renewable infrastructure.
We are a privileged community. The damage caused by our continued reliance on fossil fuels has huge costs that far outweigh the few dollars more a month we will each pay for our household use. GHG emissions also are hazardous to the health of the people in environmental justice communities where power plants, compressor stations and leaky pipelines are located. In addition, the use of fracked gas to provide our electricity is destroying the lives, water, and air of fellow Americans in Pennsylvania and other states.
We must heed the message of the IPCC, and use our Community Choice Aggregation tool to maximum effect now, making the "rapid, far-reaching and unprecedented changes in all aspects of society" a reality. We hope, Mayor Fuller, that you will trust the citizens of Newton to do what it takes to fulfill the promise of the Newton Climate Action Plan by negotiating a 100% default in the next Newton Power Choice contract. For the same amount we might spend on a movie or a pizza each month we can make the promise of climate action real before it is too late.
Future generations are depending upon us...and we in turn are depending upon you to help us do the right thing.
On behalf of the signers below, we thank you for your careful consideration of our request.
Marcia Cooper, President, on behalf of Green Newton
Peter Barrer, Leader, on behalf of 350 Mass, Newton
Sue Levy, Co-Chair, on behalf of Mothers Out Front, Newton
Demie Stathoplos, Chair, on behalf of FUUSN Climate Task Force
Leslie Zebrowitz & Philip Vergragt, Co-Chairs, on behalf of Newton EV Task Force
Lynn Weissberg, Doris Ann Sweet, Nancy Zollers, Fran Godine, Kathleen Hobson, Leadership Team for Engine 6