Letter of Petition Requesting Protections for CSU Students
808
signers.
Add your name now!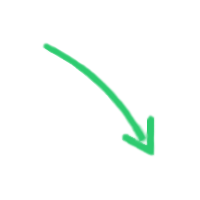 808

signers.

Almost there!

Add your voice!
Maxine K.
signed just now
Adam B.
signed just now
Letter of Petition Requesting Protections for CSU Students
To: Chancellor Tim White, California State University
President Tomás Morales, CSUSB
Dear Chancellor White and President Morales,
We thank you deeply for your recent special messages that the CSU System as a whole, and our CSUSB campus in particular, stand as a community that values diversity, equity and inclusion.
In the wake of the recent presidential election, we - California State University, San Bernardino students, faculty, staff, affinity groups, and alumni, together with our campus and system community members, partners and organizers - call for you to implement a plan to declare our CSUSB campus, and CSU system by extension, a SANCTUARY for vulnerable student populations and their family members from unfair deportation, investigation, or other intimidation.
Ours is a teaching and learning community defined and strengthened by the diversity and unity of all its members, including people of different ethnicities, class backgrounds, genders, sexual preferences, nationalities, and immigration status. We share a commitment, as reflected in our nondiscrimination policies and principles, and believe that it is critically important to not only reiterate the sentiments embodied in them, but take decisive actions to protect the safety and well-being of all our members.
Given the conduct and outcome of the recent Presidential contest, including repeated instances of derisive and inflammatory language directed against ethnic, LGBTQIA+, religious, women, and other minorities/marginalized communities, we are concerned that members of our community are at heightened risk of harassment and discrimination. We condemn discrimination, marginalization, and violence against any community members.
The idea of sanctuary is based on both the early practices among Native American communities offering sanctuary to fleeing African American slaves, as is a long-standing Judeo-Christian principle of using churches and synagogues as places of refuge for those escaping unjust laws. The Central America sanctuary movement was also inspired by these, including the 19th-century Underground Railroad that helped ferry escaped slaves to freedom in the North and in Canada.
Further, while we sincerely appreciate the aforementioned system- and campus-wide messages and their emphasis on compassion, respect, and unity, we believe that a specific, unequivocal and emphatic statement about offering support and protection for vulnerable students is warranted—including and particularly for those individuals such as undocumented and DACAmented students who face heightened risk and imminent deportation due to their immigration status.
Immigrants and their children are a vital part of society. California has been at the forefront of sound policies centered on immigrant integration and state citizenship for undocumented people that have incorporated students and families into our schools, workplaces, communities, civic life, and economy. We do not intend to sit by as the most vulnerable among us are rounded up and deported.
We must remember that immigration and access to education are not new issues and that they weave into a history of inequality in this country. The idea of placing millions of people in detention centers and deporting them may seem far-fetched, but we have several historical precedents for this in the twentieth century. In the Great Depression era of the 1930s, up to a million Mexicans were repatriated with no formal deportation hearings. Then in 1954, more than a million Mexicans were deported during "Operation Wetback" with hundreds of immigration officers rapidly processing the deportees in temporary detention camps. So, while it would be logistically complicated, a motivated president could conceivably deport upwards of one million families a year, and "voluntarily remove" many thousands more.
We see a declaration of sanctuary as a concrete action the University and CSU system can take to support and protect the people within our community. We have reason to believe that the 2011 U.S. Immigration and Customs Enforcement (ICE) policy of presumptive non-entry applies to educational and religious institutions overall, and that without the proper permission, ICE officers are subject to those restrictions based on the 2011 memorandum regarding places of worship, schools, and hospitals. Therefore, consistent with U.S. Immigration and Customs Enforcement policy since 2011, CSU campuses may call upon ICE to refrain from entering for the purpose of immigration enforcement actions, in the absence of extraordinary security threats.
See https://www.ice.gov/doclib/ero-outreach/pdf/10029.2-policy.pdf
Given that many students and their family members now live in fear of deportation threats, we urge California State University, San Bernardino to immediately develop a protocol to declare itself as a SANCTUARY CAMPUS. If we do nothing, then our stated commitments to defend our shared values of inclusion, justice, and humanity will reveal themselves to be empty promises.
This policy puts our university and system overall in a unique position, which it should use to protect undocumented community members from law enforcement. It is the duty of the CSU to ensure that it remains a place that actively protects the rights and safety of ALL members of our community.
We respectfully petition that our University and System remain vigilant for the most vulnerable communities and be fully committed to protecting members of its community from unfair deportation, investigation, or other forms of intimidation by declaring ourselves a CAMPUS SANCTUARY as well as a SANCTUARY SYSTEM OF HIGHER EDUCATION.