LET'S RETHINK HOMEWORK
89
people have signed this petition.
Add your name now!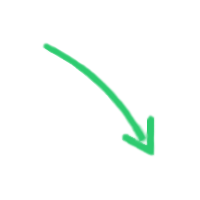 89

people

have signed.

Add your voice!
Maxine K.
signed just now
Adam B.
signed just now
For years homework has been a major cause of stress in students. The American Psychological Association says, "Teens report that their stress level during the school year far exceeds what they believe to be healthy (5.8 versus 3.9 on a 10-point scale) and tops the adults' average reported stress levels (5.8 for teens versus 5.1 for adults)." If school is causing such an unhealthy amount of stress in students, isn't it time for a change?
Stress affects how much sleep people get, their motivation, and their eating habits. It is extremely common for a student to have these issues, as they are worried about grades and their futures. If a student is unmotivated it is more unlikely for them to take care of themselves. Factualfacts.com stated, "The research clearly suggested that placing too much homework can cause lower grades and even lead pupils to begin suffering from depression." Depression can lead to suicidal thoughts and is a very critical health condition. It can cause a drastic change in grades, weight, sleep habits, and cause physical pain.
Homework is a well-known time consumer. It takes you away from family, friends, and life experiences. If people had less to do at home, they could be more comfortable having a job, bond with their family and friends, participate in extracurricular activities, and relax. Classes at most high schools consist of four core classes, a language class, and two electives, for a total of seven classes. If a student has homework from many of these classes, they will most likely feel overwhelmed.
Most students are highly encouraged to have out-of-school activities. They may be on sports teams, have band activities or theater performances, or have a job. These things can take up a great amount of time, many students even get home around 9:00pm. If they get home late at night with homework from many different classes, they can either stay up late and get it done (lack of sleep) or not do part of it (lower grades). Either one of those options is not good for the student. Of course, having things to do outside of school requires time management, but even with time management, a student may have too much to do.
I am not proposing the school system completely abolish homework. I am suggesting we need to rethink homework. Optional homework may be a solution. If a student has mastered a concept, should they still be required to complete a homework assignment for that concept? If the student has not mastered the concept, a homework assignment may be helpful. Also, if teachers have less papers to grade, they, too, can have more time for themselves. Homework should be extra practice or extra credit, not a part-time job. Sure, sometimes students can be assigned a paper or a project that is required, not every night, maybe not even every week. Less homework can lead to better mental health. Better mental health can lead to better performance in school. Homework should be to help the student, not the grade.