Let's Recycle Styrofoam, Loyola!
99
people have signed this petition.
Add your name now!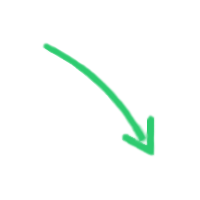 99

people

have signed.

Add your voice!
Maxine K.
signed just now
Adam B.
signed just now
If you're a Loyola student, one thing you know about our school is that it really cares about sustainability! From the infamous bio-soap to all the "green roofs" around campus, our school really tries to do the most where it counts, but sometimes it just needs a little push along the way!
As you probably know, Loyola recycles. We even have helpful "Pitch In" posters on all our trash bins to tell you what you can recycle and what you can't, for example, Plastics #1-5 and #7 are all recyclable on campus, but right now, Plastic #6 isn't.
Plastic #6, better known as polystyrene or Styrofoam, can have a pretty negative impact on the environment:
Styrofoam is the main source of urban litter
Polystyrene takes more than five hundred years to decompose
Styrofoam is the primary pollutant of oceans and other United States water sources
These reasons and more are why you probably don't often see it being used by Loyola itself: the Damen food court has paper bags, paper food trays, and paper food containers which is awesome. However, we have a lot of restaurants in our surrounding area that cater to Loyola students and heavily utilize Styrofoam containers (Canes is amazing but their to-go containers are not). We're students; we love the convenience of being able to bring our favorite foods to our favorite study spots around campus, and especially with all those food delivery apps (are you team Grubhub or team Postmates?) we students end up bringing a lot of Styrofoam onto campus. We shouldn't have to sacrifice the convenience of our favorite foods but we really can have the best of both worlds if we push our school to start recycling Plastic #6.
Now I know what you're thinking, or at least what I was thinking, which is 'but the city of Chicago doesn't recycle Plastic #6!', and you're right, it doesn't. Fortunately for us however, there's a Michigan-based company called Dart Container Corporation. They make Styrofoam containers, which admittedly sounds more like something that adds to the problem rather than fixing it, but what's cool about Dart is that they thought well we make this stuff that's kind of super detrimental environmentally, so I guess it's our responsibility to offer solutions too! Dart has locations scattered around the country where they pick up any form of Plastic #6 except for packing peanuts for recycling, including one located at 7575 S Kostner Ave, only a few miles south of the Midway Airport. The best part is it's free!
We're Loyola students and Loyola recycles. If you're interested in helping motivate our school to recycle Plastic #6, please sign our petition (please use your school emails!) and share it with your friends for a better environment and a better Loyola!