Lets make the recycling symbols less confusing! Time for clearer labelling Australia.
32
people have signed this petition.
Add your name now!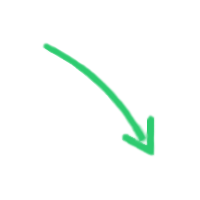 32

people

have signed.

Add your voice!
Maxine K.
signed just now
Adam B.
signed just now
This petition is calling for Government regulation and policy to enforce clearer logos on all of our packaging to tell us if an item is recyclable or not recyclable.
We do have a recyclable symbol of course, the three arrows in the shape of a triangle; this is referred to as the Mobius Loop. However the Mobius Loop isn't on all plastic items, even items that appear they could indeed be recyclable, therefore it has many people scratching our heads thinking – 'can I recycle this item or not?'
What do we do with certain medicine bottles, i.e. an empty eye drop bottle made of hard plastic, a Ventolin inhaler case, how about plastic microwave tray's or disposable tin tray's that you cooked last nights oven meal in? How about a packet of cheese twists which seemed to be made of foil however had no logo on it (?) It just said 'dispose of thoughtfully'. Well I would like to dispose of it thoughtfully if I just knew the right bin to put it in!
You may be familiar with the numerous varieties of small triangles with a variety of codes/numbers and letters in them, normally found at the base of a plastic product. But who on earth understands what these mean? Perhaps experts do, but not the general public. These codes are actually resin codes, and describe the type of material that an item is made up of. For example; No. 1 is PET Polyethylene Terephthalate, No. 2 is HDPE High-Density Polyethylene, and No. 3 is PVC Polyvinyl Chloride, and so forth.
Some people might be easily mistaken thinking that these resin codes actually mean an item is recyclable, but this is not the case. The purpose of these codes is to describe the actual make up of the plastic; it's an identification code.
The Resin ID code is an internationally recognised code that identifies the various types of plastic, so this is important and will probably stick around.
But the public should not be expected to understand dozens of tiny codes inside triangles. It should be made easy as pie to do the right thing! We need Government regulation. We need regulations to state that all product manufacturers need to list a simple easy to read symbols on their packaging stating if their packaging is recyclable or not.
The Mobius Loop as mentioned earlier is helpful in many ways, but it's not on all plastic products, which could mean those without it are not recyclable.. but if that's the case, then tell us – have a symbol for it?? It should be made easy to recycle not harder. People should be able to look at an item and know straight away by a clear standout symbol if something is recyclable or not. The Mobius Loop is great in many ways, but it's also a little ambiguous. It's an image and has no words.
Here is my suggestion; how about having a few simple to comprehend symbols on our packaging. Let's standardise them. There could be your basic triangle with words 'yes I am recyclable' inside of it. And another logo saying 'no I am not recyclable'. Just think if a manufacturer had to actually advertise that their packaging was not recyclable how that would affect the industry? Manufacturers would be under more public pressure to make items from either post consumer recycled plastic, or plastic that can indeed be recycled. How about if an item of packaging is able to be recycled in one state, and not another. Well this is an issue that needs attention too and needs to be made consistent. And this all needs to be done desperately as it is very confusing for the general public. And now is the perfect time!
The Government is currently thinking about how we can increase recycling facilities in Australia, since we cannot transport as much of our waste to China any longer. One must ask the question, if we are improving the recycling infrastructure in the country, how about we make it easier for the public to actually know what can and cannot be recycled?
This should include an education program as well teaching people about the new symbols and what means what. It is the time for clearer labelling. Sign to let the Government know you as an Australian citizen want clearer recycling labels to be introduced and manufacturers of products to be legally required to label their product clearly.
The time has come, and the world is changing. Public support is leading these trends. Let's make it happen with this one too Australia.
Kristy Hobson