Rahul Gandhi, Please resign!
39
people have signed this petition.
Add your name now!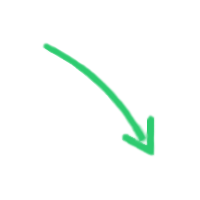 39

people

have signed.

Add your voice!
Maxine K.
signed just now
Adam B.
signed just now
I am genuinely concerned about Rahul Gandhi. Please do not take this as a rant or lampooning.
It makes me sad whenever I see Rahul Gandhi being dumb on stage. What is his fault if he is not wise enough?
His issues :
He has genes of Gandhi family.
He does not have very good IQ
He has probably been pampered during his childhood as his family is pretty rich.
Well, these all things weren't/aren't in his control. We are all products of our experiences. He did not choose to be stupid. It just happened. It is not shameful to have low IQ. I am not sympathizing or empathizing. I am just stating some scientific facts.
Dear Sonia Gandhi,
You have been leading a major political party of our country. Your party still has huge following. Even my Papa is a Congress supporter. Please do not let your party's supporters and workers down. Please do not become desperate to make Rahul as your Party's leader.
Honestly, no one cares about his opinions. Only comedians (even aspiring ones.. like me), trollers and media care about his opinions. They care not because they expect some wisdom. They care because when his stupidity would be trending in social media, they can use this as an opportunity to get more following. Please don't send him on stage forcefully. Let other wise people from your party inherit the 'power'.
Perhaps Rahul should face his Mummy(i.e You) boldly and say, " MAA MUJHE POLITICS NAHI AATI!". Or maybe he is not wise enough to realize that he is behaving stupidly over and over again. If that is the case, you need to be wise if you REALLY want to do something good for our nation.
We need a strong opposition which gives constructive criticisms.
Let him explore other career opportunities. He doesn't need to support his family. Not everyone is fortunate enough to have financial security. Please let him be happy.
Dear Rahul,
Do you realize that if you repeatedly talk bullshit on stage, people(even your Chamcha) won't respect you? Please introspect dear. Start thinking now onward about life seriously. Do not waste it in the field that is not meant for you. Rebel with your Mom, watch 3-Idiots movie and get inspired.
You aspire to be leader but we all see that you particularly possess all those qualities which a leader SHOULD NOT possess. Stop wasting resources.
I am not criticizing Mr. Rahul. I am criticizing Congress party. I only criticize people with whom I have some expectations. I am hopeless about Rahul's political career.
LET HIM SWITCH.
JAI HIND! JAI HUMANITY!
Regards,
A genuinely concerned tolerant human.
This is a petition to Rahul Gandhi. HE SHOULD RESIGN FROM POLITICS. I understand it is very difficult for him to do so. But it is a NECESSITY for Congress to survive. Lampooning him on social media is very easy. That is detrimental for an important political party of our nation. We do not want to uproot Congress. We wish that it revamps itself and do some real good things and win genuine votes.
DESPERATE TIMES, DESPERATE MEASURES!
Please like and promote this facebook page : https://www.facebook.com/LetRaGaBe/

Twitter : https://twitter.com/HelpRaGa
Share this with hash tag #LetRaGaBe