Let's adopt a NEW flag for Lubbock!
63
people have signed this petition.
Add your name now!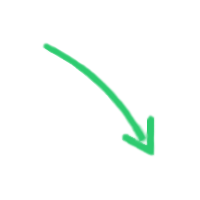 63

people

have signed.

Add your voice!
Maxine K.
signed just now
Adam B.
signed just now
Flags are symbols of who we are and what unites us as a people. A unique and well-designed city flag has the potential to instill pride, reinforce a sense of community, and create a sense of ownership among a city's population.
The story of Lubbock's city flag begins in 1970 when the Women's Club of Lubbock held a flag design contest. The winning entry was designed by the city planning department staff. In 1996 the Lubbock Convention and Visitors Bureau designed a city flag that featured a jukebox style logo and the wording "Legendary Lubbock". However, neither of these flags represented Lubbock in any meaningful manner and both flags break several cardinal rules regarding flag design. In fact, a recent article published by Texas Monthly, states that the "Legendary Lubbock" flag was voted one of the worst modern-day Texas city flags by the North American Vexillological Association coming in 144th out of 150.
According to the North American Vexillological Association there are 5 principles every well designed flag adheres to.
1. Keep It Simple - A design should be so simple that a child can draw it from memory.
2. Use Meaningful Symbolism - A flag's images, colors, or patterns should relate to what it symbolizes.
3. Use Two to Three Basic Colors - A flag's colors should be limited to 3 and come from the standard color set of red, blue, yellow, green, black, and white.
4. No Lettering or Seals - Never use writing of any kind or an organization's seal.
5. Be Distinctive or Be Related - Avoid duplicating other flags but use similarities to show connections.
My proposed flag design seeks to offer the city a unique flag design filled with elements specific to Lubbock while following all of 5 of these rules.
Proposed flag symbolism:
• The vertical blue section as well as the overall layout is a reference to the flag of Texas.
• The wheel is meant to be both a visual representation of Lubbock's nickname the, "Hub-city", as well as the wagon on which the pioneers rode on their way out west.
• The wheel features 8 spokes. These are meant to represent the 8 surrounding counties of Lamb, Hale, Floyd, Crosby, Garza, Lynn, Terry and Hockley.
• The top red section represents the original town site of Lubbock or North Town as it was sometimes called. The bottom red section represents the town of Monterey, a small town south of the original Lubbock town site. These two towns merged in the 19th century creating the Lubbock we know today. Incidentally, the red is the same red as Texas Tech.
• Lastly, the white represents Lubbock's historical connection to cotton.
It is my goal to provide the city of Lubbock with a symbol that's as unique as the city itself; a symbol that not only represents our heritage but a symbol future generations can call their own.
With your help we can give the city of Lubbock the new symbol of civic pride it deserves.