Let's add Mustafa Dzhemilev to The Canadian Museum of Human Rights!
186
people have signed this petition.
Add your name now!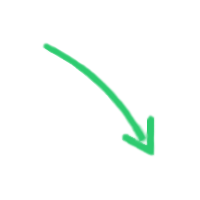 186

people

have signed.

Add your voice!
Maxine K.
signed just now
Adam B.
signed just now
The Canadian Museum of Human Rights provides a unique opportunity for visitors to explore the value of freedom and justice throughout history. It is a valuable resource for scholars and researchers dedicated in bringing to light important elements about the individuals that have impacted the course of history in the sphere of human relations.
I am an international student enrolled at the University of Winnipeg. As a frequent visitor to the CMHR, I have benefited from each visit by discovering new information that has deepened my appreciation of the people and events that have shaped the journey of diverse nations.
As a citizen of Ukraine, I have appreciated the CMHR's presention of the Holodomor, a very black element of Ukrainian history. Similarly, I understand that the history of the liberation of our nation includes many great heroes that are deserving of being highlighted in the Museum's expositions.
One person that I believe is worthy of the CMHR's attention in this regard is Mustafa Dzhemilev. Dzhemilev is a leader of the Crimean Tatar National Movement who first emerged as a dissident during Soviet times. The Crimean Tartars have a long history as an indigenous people that occupied the Crimean peninsula in southern Ukraine going back 750 years. Dzhemilev's life and long heroic struggle for freedom of Crimean Tatars, started when he was a child and lasts till today. He was arrested multiple times for standing up against the Soviet oppressive government that was determined to destroy the national identity of the Crimean Tatars and their right to live in their Crimean homeland. Dzhemilev's was imprisoned 7 times and spent a total of 15 years in prison and Soviet labor camps. In 1975, he led a hunger strike protest that lasted 303 days. During this protest, Dzhemilev's mother and brother were actively trying to convince him to stop the hunger strike. Other very prominent individuals supported Dzhemilev's family including Soviet dissidents Petro Grigorenko, Andrei Sakharov, German writers – Nobel laureate Heinrich Theodor Böll and Carl Amery, French writers – Raymond Aron and Pierre Bachelet. It got to the point that the brother brought Dzhemilev a letter from Andrei Sakharov and Petro Grigorenko begging him to end the hunger strike, "because your death will only make our enemies happy." Dzhemilev's leadership brought the attention of the world to the problems of human rights in Soviet Union and specifically the cruelty against the Crimean Tatar people.
In 2014, the Russian Federation forcibly occupied Crimea and launched a hot war in eastern Ukraine as part of Putin's strategy to rebuild the former empire of the Soviet Union. Today Dzhemilev is continuing his fight against the Russian government in his bid to preserve the rights of the Crimean Tartars, which has the total support of the Ukrainian government in Kyiv in this struggle of national identity.
Mustafa Dzhemilev is an iconic figure in the history of Ukraine. For his unending and peaceful fight for the freedom, justice and the right of his people to live freely in Crimea as part of a sovereign Ukraine he deserves a place on the same shelve of history next to Nelson Mandela, Desmond Tutu and Mahatma Gandhi.
Adding Mustafa Dzhemilev to the exposition of Canadian Museum of Human Rights, would be a great honor for Ukraine and all of the people of Crimea. It would be an appropriate way to shine a light on the destructive activities during today's hybrid war and illegal occupation of eastern Ukraine and Crimea by the Putin regime.