#LetKanyeStay
190
people have signed this petition.
Add your name now!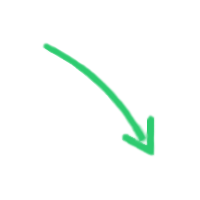 190

people

have signed.

Add your voice!
Maxine K.
signed just now
Adam B.
signed just now
This petition is on behalf of Kanye Vinson and I, Erica Vinson, am his Mother and the Petitioner. Kanye, my son, is currently attending Pre-K at Jackson Road Elementary School and is being asked to leave mid-year because I moved out of the County.

Unlike other mandatory grades (1st – 12th), Pre-K is voluntary, so his forced removal has left me void of available Pre-K options because of long waiting lists foe services. Removal will be forcing my child to take a step backwards to full time day care where he will be in classes with much younger children and facilities not equipped to satisfy my sons current thirst for knowledge. In his current Pre K program he is being taught on a Kindergarten level due to the fact that he has been identified as "Gifted." As a mother, I am concerned of the negative consequences of such a change, equivalent to a demotion in my son's eyes.

County or State Facts, as I understand them, in support of this petition are as follows:

1. Georgia's Pre-K Program is a lottery funded educational program for Georgia's four year olds to prepare children for Kindergarten and the program is also known as 'Bright from the Start'.

2. Participation in Georgia's Pre-K Program is voluntary for public and private schools.

3. Pre-K enrollment requirements are to have 'Proof that a child is age eligible and is a Georgia resident'. In fact, because Pre-K facilities do not match demand, waiting lists are not uncommon, and facilities often accept residents outside their district.

4. Spalding County has ordered that Kanye can no longer attend Spalding County Pre-K effective December 20th, 2017 because of my move outside the County. This is in direct contrast to the anecdotal information I have that Spalding County accepts out of district residents. Remember eligibility is Proof of Georgia Residence, not county.

5. When Kanye is withdrawn December 20th from Jackson Road he will have nowhere to attend Pre-K because no other private Pre-K's or surrounding counties of Pike and Fayette have openings that I have found. Currently the only known options will be full time day care, which will predictably stunt his current rate of 'active learning' and risk adverse behavioral consequences.

6. Spalding County has not offered an appeal process despite a certified letter from my attorney's office requesting a meeting with the board.

7. Time is of the essence because of the County imposed December 20th deadline.

Personal Facts, in support of this petition are as follows:

1. Kanye has attended Jackson Road Elementary from the inception of his school career in August 2017.

2. As of 11/30/17 our address was officially changed to be a short distance outside of Spalding County.

3. On 12/4/17 I received a call from the schools residency officer stating that my child would have to be removed from the Pre-K program because our new address fell just outside of the boundary lines of the district. In fact we moved just four houses off of the Spalding County Line.

4. My previous Spalding County address was in an unsafe area of Spalding, and my move was to provide the needed safety for my family. This is documented in 3 seperate police reports on file with the Griffin Police Dept.

5. Kanye is a bright and promising student. In the time that he has been a student he has been recognized as Gifted. He can count past 100, read, write, spell, and even speak a little Spanish.

My prior communications with the Spalding County Board of Education have not worked, nor have they offered me a way to appeal. I am working with a Georgia 'Bright from the Start' Pre-K Consultant as we speak and hope to find an acceptable solution, but since time is of the essence, I am asking you to sign this petition in the event December 20th draws near and a petition may be a viable tool to help.

By signing this petition, you are expressing that my son, Kanye Vinson, should be allowed to remain in his current Jackson Road Elementary Pre-K program until the current school year ends.

Thank you and God Bless.