#LetHisPeopleGo!
64
people have signed this petition.
Add your name now!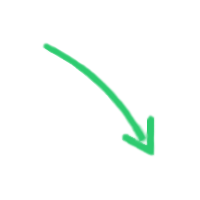 64

people

have signed.

Add your voice!
Maxine K.
signed just now
Adam B.
signed just now
ADDENDUM
Second Look Second Chance Campaign:
Ankle Bracelet Them Home Across All 50 States
America is calling for: "...actions to be taken that would not be considered in normal times" (New Jersey Attorney General, Gurbir Grewal), but we are in a crisis. "We are all in this together" (New Jersey Governor, Phil Murphy). "We are going to fight every way we can to save every life...I am not giving up...Love Wins!...I need a new plan...for one door closes another one opens" (New York Governor, Andrew Cuomo). "I like seeing everyone coming together...for as long as I am your President, We Will Win!" (President, Donald J. Trump).
You Are All Correct. So Here's Your Opening Door Mr. Governor Cuomo, & Now Let's Win Mr. President Trump!
"Second Look Second Chance Campaign: Ankle Bracelet Them Home Across All 50 States" is an effort to help with our Coronavirus Pandemic. These are very challenging times right now, where it is easy to succumb to fear and anxiety. But, it is prudent that we come together as a whole, given the severity of the threat the virus poses. Our world most certainly needs "All Hands On Deck" because we all share the same goal of trying to stop the spread and save America. Together We Can Win! Together We Can Beat This, and Save All Lives That Are Worth Saving.
America is in dire need of "Billions Of Dollars!"
Manufacturers are price-gouging; a mask that once cost $0.85, now costs $7.00 today - IF not more.
America is in a critical shortage of medical supplies: masks, gowns, hand sanitizer, and ventilators.
Governor Cuomo has stated that he is ready to expand and fund Corcraft. With expanding Corcraft statewide to all maximum-security prisons (male & female), those incarcerated will not only be afforded the opportunity of gaining new skills, but more so, there would be no running out on the demand of this production and supply. And they (our incarcerated), can notably give back to society.
Releasing those who meet the Governor's criteria for 'clemency' with an 'ankle bracelet', and mandating them to an indefinite 'house arrest', and/or until at least the Coronavirus Pandemic is well out of harm's way, is one way of procuring some 'BILLIONS' needed for today's crisis.
Those To Be Considered: Our 'juveniles', 'first time offenders', and the 'elderly', who have done half, if not more, of their sentence. No one should be defined by one mistake/bad choice that they made.
It's notable that some states have granted 'clemency' to both violent and nonviolent offenders, therefore, it's unprecedence that this is a viable option to reduce funds for other purposes.
Between the Bureau of Justice Statistics, and The Prison Initiative, the estimated annual costs of prisons (if all costs are included), is $181 Billion and keep in mind this figure excludes medical costs. And so the releasing of the elderly will reduce the BILLIONS in their medical costs alone. What is also known, is that health costs for an adult inmate are three times more annually than what it is for a young inmate. In addition, we would be lowering the risk of exposure for those with compromised immune systems.
As for our 'juveniles' and 'first-time-offenders', statistics show that the majority deserve a 'Second Chance' due to never being afforded a first. Many of them never stood a chance from the door. More so, domestic violence plays a huge role within the large scope of female-first-time-offenders. These are cases and situations that warrant taking a 'Second Look'; as proven with the passing of the CPL Sec. 440.47 (Domestic Violence Survivors Justice Act). Hence, mitigating factors should carry huge significance when evaluating 'juveniles' and 'first-time-offenders'.
REFLECTION:
Those who fall into the trap of believing that institutions are too big to change forget the lessons of history. Institutions are changed all the time by reform movements from within. You can change the world if you put your mind to it. Join in common cause with others who share your passion (Joyfully Living the Gospel Day by Day).
"Character is not the product of circumstances, it's the thing that survives" (--Isaac Wright, Jr., esq.)
Love Wins!
No More Words - Let's Take Action!
We Will Win!!! With "All Hands On Deck For A Second Look Second Chance"