Let Cape Henry Cheerleaders Stunt!
81
signers.
Add your name now!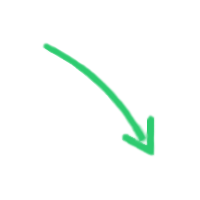 81

signers.

Almost there!

Add your voice!
Maxine K.
signed just now
Adam B.
signed just now
Cape Henry Collegiate School's athletic department recently released a letter stating stunting would no longer be allowed in Cape Henry Cheerleading. Consequently, Cape Henry cheerleaders can no longer compete in the TCIS tournament to which they dedicate large portions of their season and off-season time working towards. They will also be expected to support the men's and women's basketball teams in their respective TCIS tournaments while still not being able to participate in a TCIS tournament of their own. Removing stunting in cheerleading also removes any Cape Henry cheerleader's chance of garnering a college cheerleading scholarship. While we understand and are grateful for the fact that the athletic department has only the best intentions when it comes to the cheerleaders' safety, we feel that the decision is grossly inequitable and therefore must be reversed.
It is illogical to single out one sport. If the athletic department feels so strongly about students' safety, then why don't they also demand checking and all contact be removed from men's lacrosse, or alter the rules in other sports to alleviate any worries about safety? Of course, the suggestion to remove checking and contact from men's lacrosse is ludicrous. Cape Henry accepts the fact that, despite the injury list of men's lacrosse being vastly more lengthy and serious than cheerleading's injury list, checking is an integral part of the sport that is a part of lacrosse's TCIS tournament and thus cannot be removed. Lacrosse and all other sports evolved over the years to become what they are today. Similarly, cheerleading is a sport that has evolved to include stunting. It has become such a vital part of the sport that it is a heavy segment of the judging in cheerleading's TCIS tournament. It is upsetting that the athletic department has made a rule so all-encompassing that cheerleaders can no longer compete in their own TCIS tournament. If this rule were to be enacted it would make cheerleading the only Cape Henry sport that would not be able to participate in TCIS. This preferential treatment of sports teams sends the disheartening message that cheerleading is somehow inferior to all other sports at Cape Henry.
One must accept the fact that participation, in any athletic endeavor, has inherent risks involved. Parents do this when they sign athletic participation forms permitting their child to join Cape Henry teams. As stated earlier, cheerleading at Cape Henry is quite far from being the sport with highest number of injuries or the most serious ones. Once one accepts the fact that the risks in cheerleading are no greater than risks in other sports, one must also realize that with mats and Cape Henry's competent coaching staff these risks are diminished to an acceptable level.
The athletic department is asking for the cheerleading team to drastically change how it functions and remove an important part of the sport from Cape Henry forever. For the aforementioned reasons the signers of this petition respectfully request that the Cape Henry athletic department treat all teams fairly by allowing each one safety rules flexible enough to allow them to fully participate in their sport and compete in TCIS. In more abbreviated terms, we simply request that stunting be allowed in Cape Henry cheerleading.
Sponsor
All those that support Cape Henry cheerleading in its entirety. lcdevendorf11@student.capehenry.org
Links