#Letanmarstayintheuk
310
people have signed this petition.
Add your name now!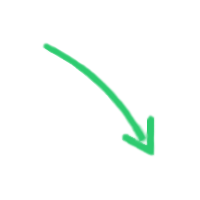 310

people

have signed.

Add your voice!
Maxine K.
signed just now
Adam B.
signed just now
Dear reader or friend - thank you for taking the time to read through my petition. I need as much help as I can get as I am stuck in n extremely fair immigration situation in the UK.
I am a South African citizen that fell in love with, and married a British man. We met abroad in Monaco in 2007, and after a few years travelling and working on yachts we got married. We settled in sunny Suffolk (in his home town) and I started up my own wedding cake company: CRUMB - Bespoke Suffolk Cakes. I am a trained, award winning pastry chef and I felt these was a clear gap in the market for a new wedding cake specialist in the area. CRUMB went through a little "boom" and has since grown into one of the most recognised names in the local wedding industry.
I was due to apply and receive my ILR (residency) in 2012. I had already completed my time in the UK as a spouse of a UK citizen, and was due to post the application (that would have included both our passports, when my husband suddenly declared an affair and a relationship - with another South African woman - and left the same day. He left me with no sign or warning - and I was left to sort out our house, move everything and sort out everything else by myself - while he took off to my home country with his new, also South African girlfriend!
No longer being able to apply for the visa due to his absence, I have been involved in not only a divorce, but also a fight for the life that I have built up in the UK.
 I have paid all my dues - including taxes and NIS, and on top of my award winning business (BEST WEDDING CAKE DESIGNER IN EAST OF ENGLAND - 2013 WEDDING INDUSTRY AWARDS, I also have a full time job at a local hotel as a senior chef.
 I applied for my IRL "outside the rules of immigration", but in July 2013 my visa application was refused by the UKBA, even after submitting more than 100 letters of support with my application - and I am now in the stage of appeal. My immigration lawyer was shocked at the outcome and he admitted that he didn't for one second think that I wouldn't get this visa.
 I will have to go to court in the appeal, and I am hoping to collect as much support as possible. I am now just short of a year over my original date of qualification for my UK residency and I believe I have the right to obtain a visa to let me remain in the UK. And I am still here - paying and earning my own way - I have never claimed a single cent from the government, and I pay all my tax, NIS, life insurance etc myself.
In total we were married for three years and 4 months - meaning I was married to him for 16 month longer than what you usually are when you receive your residency. Through this ordeal immigration has also kept my passports and documents that means I have been here full time since my wedding to this man - due to the situation I haven't been able to travel home to see my family - even through the loss of two family members. This leaves me extremely sad as I am being punished for something that is not my fault - by no means. I am merely a victim of a very unfair situation.
My appeal has been accepted by the courts and I will take my story and all its proof and evidence and stand up against a member of immigration that will have to prove why I cant stay in the UK - this will happen at the end of Oct.
 I love England. I love the life I have built here with my own skills and my own talent. I have come here an I have embraced your culture, your ways and your customs and Iive my life to the fullest - making my own way. All my friends are here and I am a member of my local community - supporting the local business association, and I am also a founding member of the Suffolk coastal sisterhood - a young branch of the WI that is the world biggest female based organisation/ charity. I have also been extremely fortunate to meet an extremely caring man who has stood by me through this nightmare and removing me will on top of that force a UK citizen out of their own home country - a we will both have to leave our house, our lives and our jobs to move abroad where we will have to start over - with nothing.
 I would love to continue my life here  - removing me or making me go home is only a loss. Letting me stay is no burden to anyone. I hope there is justice for someone that actually wants to live here.
I appreciate everyone's support over the past year in this terrible ordeal and I am hoping that this is the last months in what has been a rollercoaster of a year!
Ill keep everyone updated - and your signature will definitely carry a lot of weight when I stand in front of that judge!
x
ANMAR ODENDAL
TWITTER: @CRUMB_Suffolk
TWITTER: @Let_Anmar_Stay
FACEBOOK: Crumb Bespoke Suffolk Cakes
www.crumb-bespokesuffolkcakes.com
Links