Let Vogel, Greenberg and Barrentine be the main writers for Mortal Kombat again
18
people have signed this petition.
Add your name now!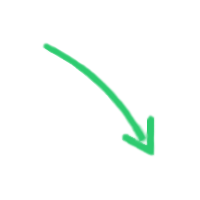 18

people

have signed.

Add your voice!
Maxine K.
signed just now
Adam B.
signed just now
All I could say after watching the MK11 story was WHAT.THE.FUCK!!! NO WAY THEY DID THAT!
-Kitana kills Shao Kahn like he's nothing. The same Shao Kahn who literally just ripped Shang Tsung apart in one move. Pushed Johnny and Sonya at the end of MK9 like they were insects. Took 7 billion souls from Earthrealm in MK3!! And this Kitana is the one who lost to Sindel, empowered by Shao Kahn.
-Jacqui beats an Elder God!!! Plot device or not, that was MORONIC!! Why couldn't Cetrion just teleport the device from her hand?? Cetrion....The.Elder.God.Who.Killed.All.Other.Elder.Gods, you know?
-Kronika brings to the present only some people from the Arena, so she can choose who to bring cause there are no Mileena, Rain, Ermac, Reptile from the MK2 Tournament, but she also brings enemies who will work for Raiden and will be her doom!!!
-If they brought back the past characters from the MK2 time when Kung Lao had defeated Shang Tsung and Quan Chi (stated in game), how come Jax, who had just had his hands ripped off, is with Sonya and Cage at the SF base instead of being in a coma? Why is Cage there? What were they doing with this entire story?
-When young Kano dies, old Kano dies too, so everything that young Kano did from that moment on is erased from history, yet Sonya and Cassie are still in the same place and with the same memories, as if old Kano had really kidnapped Sonya and brought her there!!
-This game's approach is that only one timeline exists at a time. When there's a reboot, it erases and replaces the previous canon. Which means the OT characters don't exist for Kronika to pull
I'm sorry but MK9 and MKX were travesties as well. Ever since these new writers have taken over from John Vogel, Jon Greenberg and Alexander Barrentine, the stories have been horrible.

MK9's additions to the MK1-3 lore were:
-Sub gets turned into a cyborg instead of Smoke
-Kung Lao gets his neck snapped in the Arena
-Sindel kills half the cast in 1 scene
-an ending in which Liu Kang dies from Raiden's incompetence
As opposed to these, Vogel, Greenberg and Barrentine gave us in Deadly Alliance, Deception and Armageddon the best lore:
-Sub-Zero's race are cryomancers from the high mountains of Outworld and there are only a handful left in the world after a genocide. In the Deception comic he finds the old cryomancer Kings there frozen in their chairs
-Scorpion as a Champion of the Elder Gods
-Raiden's sacrifice in the incredible intro of MK Deception with Quan Chi and Shang Tsung having won the DA War agains Kung Lao, Kitana and the Forces of Light and the Dragon King, Onaga, coming back
-Kung Lao and Kitana stepping up in Deadly Alliance as the heroes
-Quan Chi being the most clever villain in gaming, but still getting punished by Hanzo in the Netherrealm for years, like he deserved
-realm exploration with lore enhancement and the Netherrealm actually feeling like a scary realm outside of normal physical laws
-Chaosrealm and Seido
-Edenia liberation and War against Outworld. Edenia-Outworld Alliance with Princess Kitana and Sindel making allies in the shokans and the humans lead by Bo'Rai Cho against the tarkatans
-Shao Kahn-Onaga interactions
-Shang Tsung-chained Liu Kang interaction on top of the Pyramid in Armageddon
-the Armageddon intro and story, with the ancient prophecy
-Gods and demi-gods
-Noob making his own army and becoming a major player, Noob-Smoke
-Ashrah vs Nitara
-Ermac and Kenshi becoming buddies on the blind swordsman's travels through Outworld and Ermac becoming a good guy to help Liu Kang's spirit release his friends
-Mileena posing as Kitana and taking over the rule of Outworld until she opened the gates for Shao Kahn in a Game of Thrones type of move
-Rain the Son of Argus, alongside Daegon and Taven


Everyone who ever had an issue with the 3D era writing: APOLOGIZE TO JOHN VOGEL, GREENBERG AND BARRENTINE AND LET THEM BE MAIN WRITERS AGAIN!!