Let us Save What Remains
26
people have signed this petition.
Add your name now!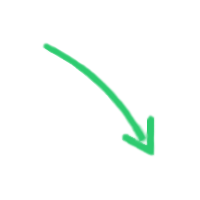 26

people

have signed.

Add your voice!
Maxine K.
signed just now
Adam B.
signed just now
English
Maltai Reliefs The Neo-Assyrian rock sculptures at Maltai in Duhok province is being vandalized

A while ago we visited Maltai Reliefs, and what our eyes fell on gave us a heartache, seeing the damage that has happened to the region's cultural heritage which its history dates back to 689 BC. As a result, we have decided to take an action and try to put an end to what has happened and still happening. A group of us will be delivering awareness sessions in different places to save our heritage, our identity, from on going destruction.
A country's artifacts are the country's history that worth protecting to use them as attraction sites instead of wiping them out with layers of graffiti.
Our heritage makes us who we are. Thus, a collaborative effort Is needed to save our priceless cultural heritage.

If you exist and care to help your history survive, and make your country a better place please sign up with a comment.

For more information about the site press the following link:
http://goo.gl/nqMML0
Join our page on Facebook
Kurdish
شکەفتا هەلامەتا ل باژێرێ دهوکێ دهێتە تێکدان ببویاخکرنا وێنەیێن ئالایێ کوردستانێ و ناڤێن کەسان!!!
بەری دەمەکی مە سەرەدانا ڤی جهێ شویناری کر، بەلـێ ئەوا مە دیتی گەلەک ئەم پێ دلتەنگ بین، کە ئەڤ جهێ شوینواری یێ کو مێژوویا وی ڤەدگەریتەڤە بو ٦٨٩ سالان بەری زاینی هوسا دهێنە تێکدان... ژبەر ڤێ چەندێ مە بریاردا کو رابن ببدروستکرنا هەوەکا هشیارکرنا هەمی کەسان داکو ڤێ چەندێ لڤێرە براوەستینن. ئەم گروپەک دێ هەوێن هشیارکرنێ بەلاڤکەین و گەهیننە چەند جهەکێن جیاواز داکو شینوارێن خوە، ناسناما خوە، بپارێزین ژبەرەف بەرزەبین و نەمانێ ڤە.
ل هەمی وەلاتێن جیهانێ، جهێن شوینواری دهێنە بکارئینان داکو مێژوویا وی مللەتی بزانن، و دهەمان دەم دا وەک جهەکێ گەشت و گوزاری بکاردئینن و وەلات لبەرامبەر برەکا پارەی ژ گەشتیاران وەردگرن داکو ڤان جهێن پیروز ببین، ل لڤی وەلاتی چ پویتە ناهێتە دان بڤان جهان، و حەتا ژبلی ڤێ چەندێ دهێنە ژناڤبرن. شینوارێن مە دیار دکەن کا ئەم کینە. ژبەر ڤێ چەندێ هاریکارییەکا ئێکگرتی یا پێتڤییە داکو شینوارێن خوە یێن بهاگران بپارێزین.
ئەگەر تو دگەل وێ چەندێ بی کو پێتڤییە ئەڤ چەندە بهێتە راوەستاندن و تەدڤێت وەلاتێ خوە بکەیە جهەکێ باشتر، هەر نوکە بەشدار بە و کومێنتەکێ بنڤیسە داکو ببیە پارچەکا مەزن ژڤێ هەوا هشیار کرنێ