Let Tabora Farms Move On.
8834
signers.
Add your name now!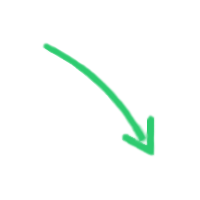 8834

signers.

Almost there!

Add your voice!
Maxine K.
signed just now
Adam B.
signed just now
For most of 2018, we, here at Tabora Farms, 1104 Upper Stump Road, Chalfont, Bucks County, PA, were embattled in a Hilltown Township zoning issue. The Hilltown Supervisors refused to meet with us, insisting that its Zoning Board render a decision on matters pertaining to our farm. After many months of testimony presented by both sides, the Zoning Board came to a decision mid December. In a nutshell, the highlights of the decision were:
The bakery, store, and deli will remain as is.
The winery where we sell local Buckingham Valley Vineyard wine and Frecon Farms hard cider needs to be removed.
Outdoor events will be curtailed. Only agriculturally based events will be permitted.
Live music permitted will be limited to certain times of day and can only include an acoustic guitarist or two.
We no longer are permitted to do the following: Weddings, Mothers' and Fathers' Day Brunches, Movie Nights, Cake Bingo, Firefly Festival, Irish Festival, Horse Drawn sleigh rides, Halloween attractions
A water management system will need to be put in place in the front apple tree block near the road, thus forcing us to remove dozens of healthy producing apple trees.
The apartment above the bakery will be vacated and transformed back into a break room and offices.
Plus more.....
As you can see we have given up a lot. We respect the Zoning Board and their diligence in reviewing testimony and although the decision rendered in December was not all that we wanted, we accepted it. We knew that we would have to modify our business to be sure we would be able to generate enough revenue to pay our staff and bills for the business, and most importantly to be able to provide for our four children. Last year was extremely difficult with attorney meetings, Township meetings, and many long hours of gathering all the evidence and testimony needed to prove our value, with the future of Tabora uncertain. When the meeting December 13th concluded, we were so relieved and thankful that we could move on and start recovering from such a detrimental year.
To our shock, on January 28, 2019, the Hilltown Board of Supervisors motioned to appeal the ruling of their own, hand selected Zoning Board in an effort to take more from Tabora Farms, essentially depleting a young hard working farming family of their finances, motivation, and spirit. The Supervisors want to continue the unnecessary saga that is draining this small family farm that so many of you love. We need your help.
The most unfortunate part of this is farms just 5 miles away, and in other surrounding townships, are protected to grow their farms and provide entertainment to welcome the community in. Here in Hilltown, agriculture and farm events are not supported or respected by the supervisors.
Let's send a message. Let Tabora move on. Let the Torrice family move on with their life. Let Tabora continue to be the family run, community centered business of Hilltown.
Thank you sincerely,
Caleb, Patricia, Brody, Molly, Jack, and Grace Torrice