Let Students Carry Their Phone
125
people have signed this petition.
Add your name now!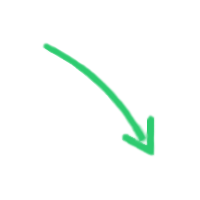 125

people

have signed.

Add your voice!
Maxine K.
signed just now
Adam B.
signed just now
This petition is for the students of Parkside Middle School. Parkside is being unfair with the new phone policy of not letting us carry the phones around with us in our pockets. As students we should have the chose to have the phones on use or not. One of the reasons that we as students should have access to our phones is for a safety reasons. For example a student at Parkside was confronted by a stranger at her bus stop while she was waiting for her bus for 10 minuets . A stranger came up to her and started asking personal questions she reacted by telling him if he doesn't walk away she would call the police or her Parents. When the stranger heard that he immediately walked away from her. if the student wouldn't had her phone on her she couldn've been kidnapped. If that wasn't enough another reason we students should have our phones with us. In case of any emergency at the school and we need to contact our parents or the police .The students have a way to contact them as soon as possible, and yeah maybe there is a phones in the class rooms, and teachers have phones too, but what if a student is in the bathroom and there isn't enough time to get to there classroom. A teacher is not going to risk the lives of others students for one student. So if we had our phones with us that student would have access to call and inform their parents of what is happening.
The principal has asked the teachers at Parkside Middle School to put there phones way too but what students are seeing the teachers can pretty much use there class computer to go on any of there personal stuffs. Just because there's a boss telling them to put there phones away doesn't mean that they get off of there personal life's. Another thing is that when teachers and staff go in lunch breaks they can use there phones two. Then if teachers are allowed to use their phones why can't the students use there phones at lunch too? What is the difference of benign a teacher and student ? Many teachers say if we are on our phones durning lunch we won't remember what we have learned. But having access to our phones is not just for our personal lives it's also for our educational purpose. Some students use their lunch time to do their homework, and not having access to our phones, becomes very hard and difficult to accomplish our school work on time.
As students at Parkside middle school we have been told by teachers ( not going to name ) that it's much harder for them to teach the class on online activity like "kahoot" because they need to wait for the computer/iPads to be open for the whole class. If we had our phones on use we would have access to internet and processed on doing our school work. It takes time away from educational learning if we have to keep waiting to have access to the computer/IPads. As you can see having access to our phones it is not only for educational purposes but also it come on handy when an emergency comes up during school hours at Parkside Middle School. Please sign our petition to support the students at Parkside middle school to have there phones on then at all times. Thank you for your support!!