Let Shadrack Smith rest in peace
1846
signers.
Add your name now!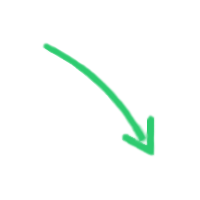 1846

signers.

Almost there!

Add your voice!
Maxine K.
signed just now
Adam B.
signed just now
This petition has been set up to support the family in there battle to let Shadrack Smith rest in peace,
This is not a battle of race People of every culture/ background and religon Please join in and stand up for whats right !
Please read the story, SIGN THIS PETITION and SHARE IT and hopefully this can help the SMITH family in there battle to let Mr Shadrack Smith Rest in Peace xx
THIS IS THE STORY FROM HINCKLEY TIMES NEWS PAPER !
A Romany Gypsy family face having to exhume the body of a recently-buried relative because of a row over grave plots at Burbage Cemetery.
Shadrack Smith was buriedat the Lychgate Lane cemetery aftera traditional Romany funeral on Friday.
His family brought three plots they picked which faced his home at Aston Firs - a tradition in Romany culture.
But since they purchased the plots the family of a Muslim man, who was already buried on the site, have objected to 89-year-old Mr Smith being buried next to him, despite the cemetery being billed as open to all faiths and denominations.
Tracey Smith, Shadrack's daughter-in-law, said: "My mother-in-law chose the plot - she had her heart set on it.
"The grave was already being dug and bricked out when we had a call last Monday at 5.45pm from Julie Perrin at the parish council asking us if we could move plots.
"We said no - we bought the land and it was too late to find another plot.
"We have no issues with the Muslim family. I think they were under the impression it was a Muslim plot but it isn't. But they should have tolerance to us.
"We bought the plots in good faith - no one said we couldn't have them. We don't want any of the bodies exhuming but it looks like that is what might happen.
"We feel hurt and humiliated. The whole family is heartbroken."
The Smith family said Burbage Parish Council, which runs the cemetery, asked if it could buy one of their empty plots in between the two graves to plant a hedge to separate the plots.
Tracey said: "We just want to solve this amicably.
"This was not our fault. It's the council's cock-up. Before we bought the plots I even asked if it would be a problem and was told it would be fine.
"I don't see how this will help - they will still be together 6ft deep. It's laughable. They want to push us away and hide us.
"We feel the council were very unsympathetic towards us. We have had no apology."
The family said they went to a parish council meeting on Monday where the matter was discussed. However, no resolutions to the problem were drawn up.
Chairman of the parish council, Councillor Richard Flemming, said: "Burbage Parish Council provides an award-winning cemetery for the benefit of the whole community. The cemetery is multi-faith and non-denominational, providing a number of interment and memorial options in a peaceful, serene, picturesque environment.
"Unfortunately the parish council has recently received representation from two families regarding the allocation of adjacent grave plots within Burbage Cemetery.
"The parish council is sympathetic to the feelings of both families concerned and is committed to working with the relatives and the wider community to reach an amicable and acceptable solution."