Let Our Kids Compete
2341
signers.
Add your name now!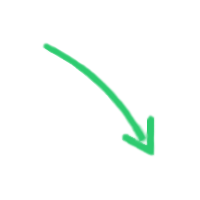 2341

signers.

Almost there!

Add your voice!
Maxine K.
signed just now
Adam B.
signed just now
On Friday, August 14, 2020, the Iowa Department of Education issued guidance regarding the reopening of schools. Specifically, the Department informed school districts if they elect 100% online (remote/virtual) learning, they would be required to suspend ALL in-person extracurricular activities.
Des Moines Public Schools represent the largest and most diverse school district in Iowa with approximately 50% of the districts' 32,000 students participating in activities. Our students, our communities and the school district depend on activities involvement for a variety of reasons, as set forth below.
The DMPS School Board will meet this Monday night, August 17, to determine if DMPS students will have the same opportunities as other students in Iowa to participate in activities.
If you want your student to participate in any of your school's fall or winter activities (including but not limited to sports), please sign this petition by noon on Monday, August 17th. #LetOurKidsCompete
We are advocating that fall and winter activities proceed for DMPS students, regardless of learning model, by continuing to apply the recommended safety precautions provided by the IHSAA, IGHSAU, and the Polk County and Iowa Dept of Public Health. The petition will be delivered to the DMPS School Board.
Reasons to support fall and winter activities in DMPS:
Well-Being
Activities are critically important to the emotional, mental and physical well-being of our kids.
Students who are engaged in activities have more structure and are more likely to make healthy choices.
Without activities, there could be increases in drug, alcohol and sexual abuse.
Activities provide certain populations of students an opportunity for self-esteem, a sense of connectedness to their community and inspiring relationships with their directors and coaches
Academic Success
Activities help students STAY, and SUCCEED, in school.
Activities and athletics are widely regarded as a gateway to academic success.
Engagement in activities will lead to better grades, higher graduation rates and lower dropout rates.
Activities can be a gateway to post-high school opportunities, including scholarships which for some may be the only way they can afford to attend college.
Equity
High school sports are happening in Iowa - The Iowa High School boys and girls athletic associations and the Central Iowa Metropolitan League have all provided guidelines for how to allow students to participate in fall sports in the State of Iowa.
DMPS is already the most impoverished district in the State of Iowa and without activities to engage and grow our students, the opportunity gap will just continue to widen.
DMPS has historically been a leader in striving for equity and offering activities for our diverse student populations - "Our primary objective is to increase student engagement by providing all students with access to a variety of extracurricular and co-curricular opportunities." By failing to offer activities, the District would no longer meet a primary objective.
Home schooled students in Iowa are allowed to participate in activities while learning remotely
Huge Impact
Approximately 50% of all DMPS students participate in activities
Not having fall or winter activities will have a tremendous and potentially long term negative personal, program building and district financial impact

There could be a mass exodus of students from the district who transfer
Middle school parents may decide to send their students to other schools because of a talent drain at high school from students leaving or the perception that DMPS is not committed to activities
Drops in enrollment will reduce revenue for the district
Safety Protocols Appear to be Working
Over 90% of baseball and softball teams state-wide were unaffected by Covid-19 and finished their seasons
Everyone that has or will elect to participate in activities is opting in to participate understanding the situation and inherent risks
Some activities have been safely practicing in-person since Monday, July 6th
Surrounding suburban districts are finding ways to continue in person extracurricular activities this fall while keeping their students safe.
There is no way to assure there will not be cases, but students and their instructors / coaches want the opportunity to make it work and are taking appropriate measures to be responsible to themselves and accountable to others
Ultimately, the School Board, Department of Education and Governor Reynolds must hear loudly that we WANT all our kids to have the option to participate in extra-curricular activities in-person this school year. If you agree, please sign the petition and distribute it to your network now.
Please sign and share now!
#LetOurKidsCompete