Let Mask Mandate Stand in Marshall Co Schools
151
signers.
Add your name now!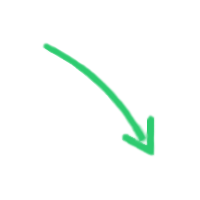 151

signers.

Almost there!

Add your voice!
Maxine K.
signed just now
Adam B.
signed just now
Update: Thanks to Governor Beshear and the Kentucky State Board of Education, the mask mandate will stand in Marshall County Schools. Thanks to everyone who signed in support of student safety. Link to the update from Superintendent Miracle.
https://www.facebook.com/265369147519103/posts/854...

Dr. Miracle & Marshall County Board of Education,
It has come to my attention that you seek to "protect" our students from Governor Beshear's mandate that requires masks in school. I would like to know what data is driving your decision to skirt the mandate intended to keep our children and community safe and healthy. From where I sit, there is no reasonable excuse for this action.
To date, only 46% of Marshall County residents are fully vaccinated (chfs.ky.gov). This poses a problem because of what we know about the Delta Variant, which is the prevalent strain in the United States right now. According to the CDC, Delta is more contagious, causes more severe illness, the unvaccinated are of great concern, and breakthrough infections in the vaccinated can spread the virus (cdc.gov). We also know that children's hospitals are filling up with covid patients (cdc.gov data tracker), making this strain more dangerous to children than the Alpha.
Moving on, we can look at the data related to hospital census and availability of ICU beds. Marshall County is in Region 1, and according to data from the Kentucky Covid daily report, we see that 78% of our ICU beds are spoken for (chfs.ky.gov). If we continue this trend, we will soon have our hospitals at capacity. That means that when you have a stroke, there won't be a bed for you. If your friend is in a car accident, there may not be a bed for them. Hospitals that are full end up treating people in hallways and other areas not intended for treatment. People will hold off on seeking medical attention, putting themselves at greater risk of death. Our already fragile health care system breaks down, as does the overall health and wellness of our community.
Now we can take a look at the data supplied by Marshall County Schools. As of today, we already have 94 students out of school on quarantine due to exposure. We also have 43 students with active cases (marshall.kyschools.us). Allowing students to remain maskless will cause a public health crisis in Marshall County. Medical services will be impacted for everyone, including those of us who choose to take our fair share of personal responsibility to our community by getting vaccinated and wearing a mask when needed. I am all for people being able to make their own decisions, but when those bad decisions take a toll on the health and wellness of our entire community, I have to ask what is the driving force behind these decisions? It certainly is not data and facts.
I think we can agree that children belong in school as opposed to virtual academy for many reasons, such as mental health and adult oversight. In order to keep our kids in school, we need to keep them healthy. We also know that the best way to prevent the spread of Covid is to use a face covering when indoors or in close contact with other people, and to social distance whenever possible. I can't for the life of me understand why any public official would blatantly disregard evidence based guidelines set forth by the CDC and every other public health expert. Especially someone in the field of education. You should know better. It is clear that you care more about catering to a misinformation and disinformation driven ideology than you do about the children of Marshall County, and for that you should be ashamed.
Below you will find a list of resources I used in this letter. I would love to see your list of resources that back up your will to disregard the mask mandate and overall health of our community. You are in a position of power, and have the ability to positively or negatively affect the health of our entire community. Don't make the wrong choice. Allow the mask mandate to stand because the health and wellness of our community depends on it.
Sincerely,
Marshall County residents in favor of masking
https://dashboard.chfs.ky.gov/views/KYPublicFacingDashboard_16191000580170/KentuckyCOVID-19Vaccination?%3Aiid=1&%3AisGuestRedirectFromVizportal=y&%3Aembed=y
https://chfs.ky.gov/agencies/dph/covid19/COVID19DailyReport.pdf
https://www.marshall.kyschools.us/content/covidparentinfo
https://www.cdc.gov/coronavirus/2019-ncov/variants/delta-variant.html
https://covid.cdc.gov/covid-data-tracker/#new-hospital-admissions