LET Yeon-koung KIM FREE
2567
people have signed this petition.
Add your name now!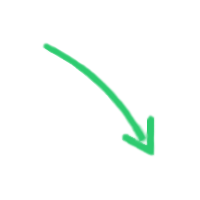 2567

people

have signed.

Add your voice!
Maxine K.
signed just now
Adam B.
signed just now
As fans of Yeon-koung Kim and fans of volleyball, we earnestly submit this Petition to ask the International Volleyball Federation(FIVB) to confer the status of Free Agent(FA) to Kim and actively facilitate the issuance of her International Transfer Certificate(ITC).
As proven by recent events, the Korean Volleyball Federation(KVA) and her ex-club, Heungkuk Life(HKL), have knowingly deceived and misled Kim to sign an interim agreement that consequently lead to the FIVB's regrettable decision. Knowing very well that the provisions under the international regulations will grant FA status, the two parties manipulated their power and acted in bad faith to ban her from volleyball.
For example, there was a verbal agreement made prior to the signing the agreement document with the assurance and mutual understanding that this document will not be disclosed or tendered in any manner to influence the process. KVA, knowing the legal implications, covertly submitted the document to FIVB during deliberation to change the decision. KVA has denied publicly that there was no verbal agreement, but immediately contradicted itself by admitting to having made such a verbal agreement in the next sentence.
Also, HKL has retitled the 'agreement' as 'KVA's Final Decision' in Korean when submitting a translated version to Kim's club, Fenerbahce. This document was later exposed through the media, and HKL denied sending of such document once before admitting that it was a 'mistranslation' when in fact the translation was done correctly to the retitled Korean wording.
Hailed as the MVP of the London 2012 Summer Olympics, Yeon-koung Kim is an invaluable asset to the world of volleyball and deserves to play in the world scene. By reason of KVA and HKL'S unscrupulous manipulations, she was unjustly deprived of her rights to play. Volleyball fans around the world were dismayed when she was banned from a competition she deserves to participate. We hereby submit our petition and voice our hope to the FIVB as the international body that represents volleyball around the world, to forthwith restore her rights as FA.
Please LET Yeon-koung Kim FREE!
Translations in Turkish, Korean, Chinese, Thai and Spanish are available on the BLOG tab above.
from the host:
Please only sign once! Even if it lets you posts more than once, the program used to process the signatures when we make a report will not count any duplicates or signs from the same IP address. Let's keep the petition true!
If you click "Sign now", it will take you to a donations page. You do NOT have to donate to the host site to show your signature, so please disregard and close the window!

Links