Let JP Play!
17
people have signed this petition.
Add your name now!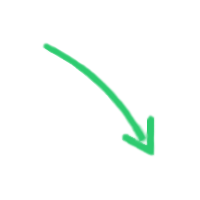 17

people

have signed.

Add your voice!
Maxine K.
signed just now
Adam B.
signed just now
ATTENTION MY FELLOW VFL MEMBERS! As many of you may know, JP Prodigie has been wrongfully banned from the league for retiring during ownership! I truly believe we need to get him re-instated because of how hard he has worked for us in the past! Please take 2 minutes to sign the petition and read my reasoning! Thanks guys!
Things I do understand:

1. JP retired when his team was not doing so great.
2. He expressed that he did not have enough time to run a team because he acquired a job during the season.
3. Before each season owners are interviewed by staff and asked if they have the time, JP did that's why he became an owner, but during the season he got a job and no longer had time.
4. While the timing is bad on his retirement, he had a very valid excuse as to why he retired.
5. Many members don't know this but while JP was PA Pres during season 5 he literally went through hell trying to fight for guys like me and you and even suspended HIMSELF 2 WEEKS because of a case that was ridiculous.

Reasons why he should be let back in:

I will start off by listing numerous players that retired/expulsions in previous seasons that had illegitimate reasons as to why they retired and were let back in.

1. Classic retired because of "pride" after a bad loss and was still allowed to come back.
2. Fupa retired because of school BEFORE preseason and came back the next season as STAFF!
3. Champions retired after going for 14 million and off to a bad start came back next season.
4. Redwater retired as management in season 4.1 and was allowed to play the following season
5. Mathula retired from OWNERSHIP and was let back in next season.
6. Carnage and Rickflow CHEATED and were let back in the next season.
7. Countless players who have been rightfully banned from the league have been let back in.
8. The Seahawks (QB for Falcons) retired after losing and was let back in next season.
9. Bow4beer cussed out our NEW COMMISSIONER and was let back in.

Point is that JP retired BECAUSE HE GOT A JOB, and all these other cases are bull**** and were absolutely detrimental to our league.

Now I realize the retirement procedures are different, but most of these cases are just plain ridiculous and JP is an upstanding member of our league who has fought hard for the players in this league. PLAIN AND SIMPLE this is wrong and I would like to have a vote or a petition or something done by our new Players Association to get him reinstated. He never did anything wrong to hurt this league. You may present all of this to staff as anonymous or say it was klutch I don't care, but I can't just sit here and not say something for JP when there are so many players in this amazing league that are here because of 2nd chances after doing something detrimental to this league. Please help JP get back in this league that he loves. Thanks guys.