Let Girls Wear What They Are Comfortable in, Not What "Prevents Male Distraction"
15
people have signed this petition.
Add your name now!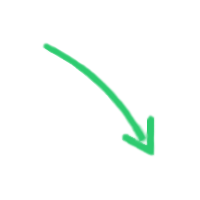 15

people

have signed.

Add your voice!
Maxine K.
signed just now
Adam B.
signed just now
"The core work of the counseling program is focused on supporting each child to develop a positive self-image..." -Trinity Episcopal School Website
This year, my eighth grade class gets to go on a trip. We have been looking forward to this occasion for as long as we can remember, as we get to swim in a new place along side all of our friends. However, we were utterly shocked when we discovered that we, eighth grade girls, were not allowed to wear our typical bathing suits, bikini two pieces without a shirt to cover ourselves, while the boys in our same class weren't required to wear anything at all on their top!
As I am very passionate about this topic, and didn't want to be treated differently than my male equals, I decided to talk to our dean of students. After lots of discussion, she informed me that the main reason we could not wear two piece bathing suits was because we may "distract the boys." However, isn't middle school a time to teach boys proper behavior rather than excusing their behavior, as they will definitely be exposed to bikinis. After all, isn't social behavior a huge component to the education system? Boys and girls alike need to learn self control.
I was a bit shocked at first, wondering if she was joking or not. In 2016 am I still required to cover my body for boys' sake, while they are free to run around shirtless? I didn't understand.
I know that I am not alone when I say that I believe in our boys enough to not get "distracted." I know that I am not alone when I say that I deserve to be comfortable in what I wear, and I am most certain that I am not alone when I say that I shouldn't have to shamefully hide my body because of the danger of distracting my male counterparts. If I am required cover my body, so should everyone else. Teach girls to believe in themselves and be proud of who they are and their bodies, don't teach them to hide it.
I stand for equality. Do you?