Let federal law enforcement officers keep their weapons
872
people have signed this petition.
Add your name now!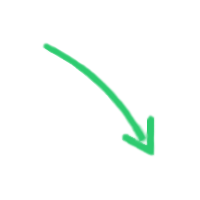 872

people

have signed.

Add your voice!
Maxine K.
signed just now
Adam B.
signed just now
PETITION TO ALLOW FEDERAL LAW ENFORCEMENT AGENTS/OFFICERS THE OPTION TO RETAIN OR BUY THEIR SERVICE WEAPON UPON RETIREMENT OR SEPARATION
PURPOSE OF PETITION:
To change the current law to allow federal law enforcement agents/officers the option to receive or purchase their service weapon upon retirement or separation in good standing after 10 years of service or when that agency switches from one weapon system to another and carry concealed that weapon and all of the accessories. This will allow these professionals to continue to utilize their most familiar tool along with the skills that they have acquired over the length of their career. Also to allow all sworn law enforcement officers the option to carry their service weapon and accessories under LEOSA.
SITUATION:
When a federal agent/officer retires, the agency retains possession of that law enforcement officer's (LEO) service weapon. That LEO is given retirement credentials and allowed to retain their badge, but not their pistol. The dangers inherent to police work do not stop when the LEO goes off shift or retires. Retired federal agents/officers are entrusted by Congress through the Law Enforcement Officers Safety Act (LEOSA) and LEOSA Improvements Act to carry concealed throughout the US, but are not provided an option to do so. Throughout the duration of their careers, federal agents/officers have received the necessary training and experience to bring most emergent situations to a logical law enforcement resolve. Currently, retired agents/officers have amassed years of applied training and experience, but are stripped of the tools of their trade upon retirement.
Current Status:
Many state and local law enforcement agencies allow for their officers/agents to receive or purchase their service weapons upon retirement or separation in good standing. This is not allowed in federal law enforcement due to CFR Title 41 §101-42.1102-10(5) (c). According to this law, federal agencies must destroy those weapons. The same thing happens when a federal law enforcement agency re-evaluates and changes from their current weapons systems to another. These weapons are being destroyed instead of being put in the capable and trained hands of the agents/officers that originally utilized those weapons on duty. All law enforcement agents/officers are targets of criminals and terrorists whether in uniform or not, on duty or off, active or retired. Federal agents who retire are given a badge and credentials to identify who they are, but are left weaponless to defend themselves if confronted.
BACKGROUND:
CFR Title 41 §101-42.1102-10(5)(c) states that, "Surplus firearms may be sold only for scrap after total destruction by crushing, cutting, breaking, or deforming to be performed in a manner to ensure that the firearms are rendered completely inoperative and to preclude their being made operative. Such sale shall be conducted under subpart 101-45.3."
RECOMMENDATION:
An ideal solution for this problem would be to change CFR Title 41 §101-42.1102-10(5) (c) and amend it so that federal agents/officers are given the option to retain their service weapon upon retirement or certain other limited circumstances and amend the LEOSA Improvements Act to allow all sworn law enforcement officers, active, retired or separated, the ability to carry the higher capacity magazines and other accessories (used while on active status) after they have retired or separated.