Let DeAndre Stay in L.A.
170
people have signed this petition.
Add your name now!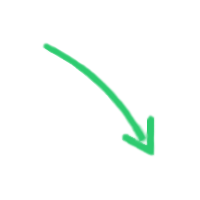 170

people

have signed.

Add your voice!
Maxine K.
signed just now
Adam B.
signed just now
We, the undersigned, firmly believe that DeAndre Jordan should not be traded at the February 2018 Trade Deadline. Here's why:
All-NBA Last 3 Seasons (First Team in 2015-'16)
NBA All-Defensive 1st Team in 2014-'15 & 2015-'16
In his 10-season career DeAndre has only missed five games due to an injury. As of February 1st 2018, DJ has appeared in 718 out of 767 Regular Season games - that's 94% of all possible games!
DeAndre is the Clippers Franchise Leader in six different statistical categories: Games, Wins, Total Rebounds, Def. Rebounds, Off. Rebounds, Blocks.

Jordan has played more games for the Clippers than Alonzo Mourning played for the Heat, Kevin Johnson played for the Suns and anybody has played for the Bucks, Magic and Nets.
DeAndre Jordan increased his scoring average in each of his first 9 seasons.
"In my mind, DeAndre's already the ultimate Clipper," Ralph Lawler says, "because it's been all done with the L.A. Clippers. Anytime you've done the most of anything for anyone, it's significant. The non-stop tenure DeAndre has had in this market is truly remarkable."
This is the one person, more than any other, who has the right to speak on the past of this team, Lawler having broadcast more than 3,000 Clippers games, a stretch that dates to the 1970s. So, if Ralph Lawler says Jordan becoming the All-Time Clipper means something, then it certainly does mean something.
This is especially true when recalling that Jordan was a second-round pick in 2008 and arrived as a project, one who played only one season at Texas A&M, averaging just 7.9 points.
Neil Olshey, then the team's director of player personnel, called Jordan "a major upside guy," although those taken before him included Joe Alexander, Donte Greene and J.R. Giddens.
Almost a decade later, no player from the '08 draft has appeared in more NBA games than DeAndre Jordan, who has survived coaches Mike Dunleavy, Kim Hughes and Vinny Del Negro and 19-, 29- and 32-win seasons.
Also, DJ is more than just an asset. He's an important part of the Clippers organization. A franchise player, if you will. Does he want to be a Clipper forever? Signs are pointing toward that.
On January 10, 2018 DeAndre was a guest star on the Short Story Long Story podcast, where he explained that he felt like he owes the Clippers his loyalty and he still has unfinished business with the team:
"I've been with this team that I got drafted by, for 10 years, and that's been extremely awesome for me to be a part of. I wanna be able to finish something that we've started here. If I wanted to win a championship I want to win it with those guys, here, with the team that drafted me!" DeAndre says.
We are targeting this petition towards Lawrence Frank, Clippers Vice President of Basketball Operations, towards Steve Ballmer, Clippers Owner and also towards Jerry West, Clippers Special Consultant