Lesotho - The Kingdom turned into Blood bath – Basotho needs you
490
people have signed this petition.
Add your name now!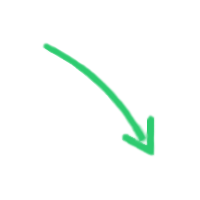 490

people

have signed.

Add your voice!
Maxine K.
signed just now
Adam B.
signed just now
Lesotho went to poll within five years after the elections following the recommendation of SADC after the prorogation of the parliament by the then Prime Minister. Following the elections, we have seen unbearable pain, suffering, torture and inhumanity actions against the Citizens, mainly among the LDF and opposition supporters. The Human Rights does not exist in Dr Mosisili's Rule.
The Ministry of Defence (Lesotho Defence Force) which the highest budget than any ministry is terrorising the nation under the guidance and supervision of Prime Minister and Deputy Prime Minister. Does Lesotho really need the armed forces?
Post 2012 elections
Role of Bloody Lesotho Defence Force
Following the 3 residential houses bombing in Maseru 26th January 2014, Lt. Gen Kamoli refused to hand over the 8 LDF suspects in connection with that.
http://lestimes.com/families-recount-horrific-bombings/
On the 10th May 2014, a young woman Lisebo Tang was brutally shot and killed by Lt. Gen Kamoli's guards outside his house, no one has been brought to justice in connection with that.
http://sundayexpress.co.ls/we-are-sorry/
30th August 2014:
Following the dismissal of Lt. Gen Kamoli on the 29th August, renegade Lt. Gen Kamoli raided the State House with an attempt of coup, Prime Minister Dr Thabane fled the country with other coalition leaders except Deputy Prime Minister Mr. Metsing.
http://lestimes.com/i-smuggled-thabane-and-his-wife-out-of-state-house-in-the-boot-of-a-fortuner/
http://lestimes.com/dc-sends-chilling-warning/
LDF members loyal to Kamoli raided several police stations in Maseru, brutally killing Sub-Inspector Ramahloko
http://sundayexpress.co.ls/emotional-send-off-off-for-slain-police-offer/
Renegade LDF members raided the residential home of the late Lt. Gen. Mahao in attempted to kill him but not succeeded.
On the 19th September 2014, gunmen travelling in LDF vehicles attacked Commissioner of Police's residential home in Ha Abia, Maseru.
http://sundayexpress.co.ls/gunmen-attack-police-co...
1st February 2015 - The Bloody Sunday
Operation led by Advocate Major B. Sechele and Captain T. Hashatsi to ambush the Prime Minister Dr Thabane travelling from the political rally led to two of his bodyguards being shot and were hospitalized in South Africa. Further attempts were made to kill them in hospital, 4 LDF members were arrested.
http://www.worldaffairsjournal.org/content/lesotho-soldiers-arrested-south-africa-%E2%80%98planning-kill-pm%E2%80%99s-bodyguards%E2%80%99
Mr Qobete (security guard on duty at Ministry of Education) was brutally killed by the LDF members during their attempt to ambush the PM as they came out from their hide outs.
Post elections 2015
The re-appointment of Lt. Gen Tlali K Kamoli to be the commander of LDF against the law and against the constitution by Dr Mosisili without the Government Gazette signed by King Letsie III.
The Basotho nation saw the some soldiers abducted, brutally tortured and killed including the commander of LDF, Lt Gen Mahao.
http://lestimes.com/detained-soldiers-fight-for-freedom/
http://sundayexpress.co.ls/top-army-officers-brought-to-court-in-leg-irons/
http://mgafrica.com/article/2015-07-04-sadc-leaders-to-probe-lesotho-killing-soldiers-shot-mahao-and-dragged-his-bleeding-body-across-the-road
The Majesty King Letsie III's Judiciary
The judiciary of the Kingdom of Lesotho is not operating as an independent institution of Law. There are high profile courts cases involving deputy prime minister, minister and LDF top soldiers which no judges are free to sit on, their lives are on the knife edge.
http://lestimes.com/top-officials-face-high-treason-charges/
http://mg.co.za/article/2014-12-11-lesotho-wrestles-with-corruption
http://www.publiceyenews.com/site/2015/08/10/molelekis-corruption-case-postponed-again/
http://www.publiceyenews.com/site/2014/09/12/metsings-corruption-case-to-be-heard-in-november/
http://lestimes.com/metsing-in-the-dock/
The DPM was brave to tell the media that no court judgement will ever go against them.
Where is the Freedom of Speech?
http://lestimes.com/soldiers-lawyer-flees/
Opposition leaders in exile
Following the return of Dr Mosisili to power and reinstatement of Lt. General Kamoli who was removed by Dr Thabane, we saw great political instability, opposition political supporters killed and some brutally beaten by men carry AK47 assault rifles which are normally carried by LDF members.
http://mg.co.za/article/2015-05-26-former-lesotho-prime-minister-flees-to-south-africa
https://www.enca.com/africa/lesotho-opposition-leader-flees-claiming-assassination-plot
http://lestimes.com/opposition-leaders-seek-sa-asylum/
Two private radio station presenters fled the country for expressing their rights of freedom of speech but later returned home.
http://www.publiceyenews.com/site/2015/08/27/exiled-pc-fm-presenter-returns-home/
http://allafrica.com/stories/201508171531.html
There are also soldiers who have fled the country following the appointment of Lt. Gen Kamoli since 2012, the mystery remains unknown as to why Kamoli is so much feared.
Dr Mosisili, we want our leaders and all our brothers and sisters who are in exile because of your soldiers back home, to be with their loved ones and with no harm or prosecution against your false plot of mutiny.
Dr Mosisili, the world now knows what you and your government have been doing to an unarmed civilians, your government has been cold hands murderers of Basotho nation.
http://lestimes.com/i-trust-kamoli-mosisili/
We urge the Secretary of State for Foreign and Commonwealth Affairs, U.S Secretary of State, United Nations Secretary General, European Union, African Union, Southern African Development Community, International Criminal Court and United Nations Human Rights and other development institutions to intervene to help the local NGO's to ensure that the situation doesn't continue to deteriorate any further.
Suggestions to resolving Lesotho's situation
Removal of Lt Gen Kamoli from the commander position of LDF
Remove DPM Mothejoa Metsing for his crimes against humanity and corruption involvement
Ensure that abducted soldiers are released from unlawful prison and no court-martial takes place
Ensure that ALL those who has been taking part in crimes against humanity faces courts of justice
Ensure that all the exiled leaders and soldiers return home and safe
Rehabilitation programme for LDF with the view to instil discipline and remain loyal to the King Letsie III not the politicians
Ensure that LDF gets involved in community development projects as they don't get engage in any peace keeping missions in Africa and help themselves to develop personal Life skills.
International Community to provide judges for the high profile court cases which involves top government officials including ministers and LDF officials and advise how Lesotho Judiciary can be made independent
Ensure that former Chief Justice Ramolibeli is striped off his judiciary responsibilities following his corruption charges in Swaziland
Due to no Human Rights, UNHR have regular visits/representation in the country to monitor and maintain that peoples have rights to express themselves.
CC:
Government of Lesotho
Commonwealth
United Nations
United Nations Human Rights
South African Development Community
African Union
European Union
International Criminal Court
Government of United Kingdom
Federal Government of the United States of America
BBC, CNN, Al Jazeera