Golf Le Maître - Retarder le paiement des frais annuels / Postpone the payment of annual dues
116
people have signed this petition.
Add your name now!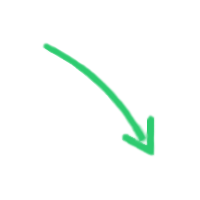 116

people

have signed.

Add your voice!
Maxine K.
signed just now
Adam B.
signed just now
Le 22 décembre 2017
Monsieur Brent Miller
VP Opérations corporatives et Services aux Membres
ClubLink Corporation
15675 Dufferin Street, King City, Ontario, L7B 1KS
Monsieur Miller,
Le 30 novembre 2017, les membres du club de golf Le Maître de ClubLink ont reçu un courriel de Dany Lacombe intitulé ''Des Nouvelles de votre club.''
Il a décrit la proposition compensatrice pour la saison 2018 suite à la perte du pavillon comme suit :
''… Entretemps, bien que nous souhaitions toujours vous offrir une expérience golfique hors pair en 2018, nous ne serons pas en mesure de vous fournir toutes les commodités d'un pavillon fonctionnel. Par conséquent, l'obligation de dépenses minimales de restauration est retirée et les cotisations annuelles pour 2018 sont réduites de 10% par rapport à ce qui a été facturé. ''
Depuis l'envoi de ce courriel, plusieurs membres ont communiqué avec Érik Laframboise et/ou Dany Lacombe pour exprimer leur mécontentement avec cette proposition compensatrice car le courriel de Dany Lacombe ne décrit nullement quels services seront offerts aux membres en 2018. La proposition compensatrice est donc prématurée car les membres ne peuvent évaluer la valeur qu'ils reçoivent pour leurs cotisations annuelles.
La perte totale du pavillon suite à l'incendie du 12 octobre 2017 aura un effet majeur sur la qualité et l'étendu des services qui sont habituellement offerts tels que : service de restauration, entreposage de bâtons, voiturettes et chariots, douches, casiers, accès à la piscine et aux terrains de tennis qui sont situés à proximité du futur site de construction du nouveau pavillon, organisation des tournois et soupers mensuels des membres, places de stationnement, etc.
De plus, Le Maître sera un chantier de construction en 2018 et les membres seront incommodés par le bruit et par la poussière occasionnés par la construction du nouveau pavillon. Les membres seront également brimés à l'égard de l'atmosphère de détente des années antérieures et moins disposés à accueillir des invités.
Malgré toutes les interventions des membres depuis l'envoi du 30 novembre, aucune nouvelle communication officielle de ClubLink n'a été envoyée aux membres du Maître, décrivant les services pour 2018. Au contraire, la réaction de ClubLink a été de refacturer les membres cette semaine avec le rabais de 10% et la suppression des dépenses minimales de restauration. Selon cet envoi, les frais annuels seront appliqués à notre mode de paiement le 31 janvier 2018.
Dans un contexte de la perte du pavillon, ClubLink a le devoir de nous informer et de décrire les services qui seront offerts aux membres avant de nous facturer. Les membres doivent connaître clairement quels services seront offerts pour prendre une décision éclairée quant à leur abonnement 2018. Les membres souhaitent également recevoir d'autres options s'ils décident de suspendre leur abonnement au Maître (sans payer des frais social) pour la durée de la saison de construction 2018. De plus, ClubLink devra offrir d'autres avantages/compensation aux membres du Maître tel que la possibilité de modifier leur abonnement ou avoir des temps de départ préférentiels dans d'autres clubs ClubLink pour la saison de construction 2018.
Par conséquent, ClubLink devra retarder le paiement des frais annuels prévu pour le 31 janvier 2018 et vous devez communiquer officiellement avec tous les membres du Maître pour décrire en détails tous les services qui seront offerts tout au long de la saison 2018.
Membres du Maître de Mont-Tremblant
---
December 22, 2017
Mr. Brent Miller
VP, Corporate Operations and Member Services
ClubLink Corporation
15675 Dufferin Street, King City, Ontario, L7B 1KS
Mr. Miller,
On November 30th, 2017, the members of Le Maître golf course received an e-mail from Dany Lacombe titled "An update regarding the Club."
He describes the compensation package following the total loss of the clubhouse for the 2018 season as follows:
''In the meantime, and notwithstanding our intention to provide a great experience in 2018, we will not be able to provide all the amenities of a fully operational clubhouse. Accordingly, we are waiving your food and beverage minimum spend obligation and reducing the 2018 annual dues by 10% from what was previously billed.''
Since then, numerous members have contacted Érik Laframboise and/or Dany Lacombe to express their dissatisfaction with this compensation package because Dany Lacombe's e-mail does not specify which services will be provided to members in 2018. The compensation package is, therefore, deemed premature because members cannot evaluate value for annual dues.
The total loss of the clubhouse following the October 12, 2017 fire will have a major effect on the quality and extent of the services which are normally provided such as: food and beverage services, electric carts and pull-carts, showers, club storage, lockers, access to the swimming pool and tennis courts which are located close to the construction site for the new clubhouse, member tournaments followed by evening dining, parking facilities, etc.
In addition, Le Maître will be a construction site in 2018 and the members will be disturbed by noise and dust due to construction of the new clubhouse. Le Maître members will also be deprived of the relaxed atmosphere provided in previous years and reluctant to invite their guests.
Despite the inquiries from members since the November 30th e-mail, ClubLink has not provided any official communications to all Le Maître members which describe the services which will be provided in 2018. On the contrary, ClubLink's reaction was to go ahead this week with crediting and rebilling members with the 10% discount and waiving the minimum food and beverage obligation. According to the new statements, annual dues will be applied to our method of payment on January 31, 2018.
With the complete loss of the clubhouse, ClubLink has the obligation to inform members and describe the services which will be provided before billing members. Members need to have a clear understanding of the services which will be provided in order to evaluate their membership decision for 2018. Members would also welcome additional options should they prefer to opt out of Le Maître (without paying social fees) for the duration of the 2018 construction year. Additionally, Clublink should be considering other benefits/compensation to Le Maître members, such as the ability to alter their membership and have preferred tee times at other ClubLink locations, for example.
Therefore, we are requesting that ClubLink postpone the payment of annual dues which are scheduled for January 31, 2018. We further request that you provide details to all Members via official Clublink correspondence in respect to the precise services we can expect throughout the 2018 season.
Members of Le Maître of Mont-Tremblant