Leitrim Major Novice Rep B 2013/14
36
people have signed this petition.
Add your name now!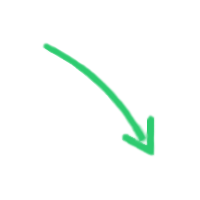 36

people

have signed.

Add your voice!
Maxine K.
signed just now
Adam B.
signed just now
Dear Vice President of Hockey Programs & members of the board,
I am signing this petition today to express my full support of a Major Novice Rep B team within the Leitrim Minor Hockey Association (LMHA) starting in the year 2013-2014. I am the parent of a Novice (or soon to be Novice age) child or children, and believe in the benefits of playing competitive level hockey within our local LMHA. I feel our children are entitled to a fair and equal opportunity to play hockey at their highest capability within our local association. I strongly encourage the LMHA Executive to re-evaluate the interest level amongst players and families in forming a Major Novice Rep B team for the 2013-2014 season.
Any child wanting to play competitive hockey within the Leitrim Minor Hockey Association (LMHA) at the Major Novice level would need to try-out for the Gloucester Minor Hockey Associations (GMHA) Gloucester Rangers Rep A team. In the event that the child made the 17 player roster they would have considerable travel commitments for games and practices (with their home practice facility being approximately 30 minutes from home). Players who do not make the roster or cannot meet the travel or practice / game commitments of competitive Rep A are obligated to participate in the Leitrim non-competitive House League teams despite their drive, skill and motivation to progress to the next level.
I am aware that House League is not considered a "competitive" division and therefore the argument of reducing the pool of talented players in House League should have no relevance in the decision to create a Rep B team. Several other associations within the GMHA have created Rep B teams for the 2013-2014 season based on strong parental support and player capabilities.
I agree that in order to increase the interest in the game of hockey for children of advanced skill, they must proceed to the next higher level of play which for many would be the Rep B division. In Article 2.3 of the LMHA Constitution, it states that the boards' objective is: To maintain and increase interest in the game of hockey by providing to all who desire, where it has in its power to do so, the opportunity to participate in hockey giving due consideration to their individual capabilities.
As an LMHA parent I trust that you, our board of representatives, will make every effort to ensure the children of the LMHA are treated in accordance to their rights as players. I accept that Brad Fennell and Mitch Veilleux will temporarily represent this group of Novice parents as we petition for the creation of a Leitrim Major Novice Rep B team for the 2013-2014 season. For the purpose of this petition, please forward all communications to Brad and Mitch at hawks.parentreps@gmail.com and they will ensure that I remain informed of your timely response.

Leitrim Hawk Parent
Links