Leiguafsláttur í Hjónagörðum
54
people have signed this petition.
Add your name now!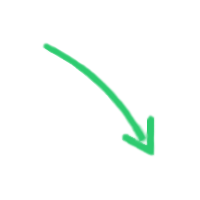 54

people

have signed.

Add your voice!
Maxine K.
signed just now
Adam B.
signed just now
[English Below]
Í ljósi yfirstandandi framkvæmda á Hjónagörðum, Eggertsgötu 2-4, förum við íbúar fram á afslátt af leiguverði þar sem um er að ræða yfirgengilegar truflanir yfir langvarandi tímabil. Það hefur verið nær ólíft að vera innandyra yfir daginn frá því að framkvæmdir hófust síðasta vor og eftir síðustu útgefnu yfirlýsingu virðist vera að það muni halda áfram inn í haustið.
Á nýafstöðnum íbúafundi kom fram að það lægi fyrir 5 ára viðhaldsáætlun fyrir húsið, en fæstir íbúar á fundinum vissu af þeirri áætlun. Það er augljóst að þörf sé á þeim framkvæmdum sem standa yfir, en viðhaldinu fylgir mikið umstang og áreiti. Upplýsingamiðlun um framvindu mála hefur verið mjög ábatavant, en flestir íbúar sem hafa flutt hingað inn á síðastliðnu ári gerðu sér ekki grein fyrir umfangi framkvæmdanna. Einnig eru mörg dæmi um að íbúar fengu engar upplýsingar um yfirstandandi og áframhaldandi framkvæmdir í húsinu.
Þar að auki má leiða líkur að því að góður hópur núverandi íbúa muni ekki einu sinni njóta góðs af viðgerðunum þar sem námi þeirra verður brátt lokið. Einnig eru margir nú þegar fluttir úr húsinu.
Skerðingin er margþætt, en aðalskerðingin hefur falist í hávaða vegna múrviðgerða á útveggjum og svölum. Svalirnar hafa svo verið óaðgengilegar í allt sumar og byggingarpallar byrgt útsýni. Inngangur að Eggertsgötu 2 hefur verið lokaður í rúma 2 mánuði og nýja innileiksvæðið hefur staðið óhreyft og nánast tilbúið í svipaðan tíma.
Íbúar hafa ekki getað verið heima hjá sér stóran hluta af deginum yfir sumarið. Lætin byrja kl 8 á morgnanna og standa yfir til kl 18 á daginn, oft mun lengur. Einnig eru dæmi um hávaðasamar framkvæmdir á laugardögum. Dæmi eru um það að foreldrar í fæðingarorlofi og börn þeirra geta ekki verið inni á sínu eigin heimili sökum yfirgengilegs hávaða. Aðrir vinna vaktavinnu og neyðast til að leita í önnur hús til að ná hvíld. Síðastliðinn júlí voru leikskólar Reykjavíkurborgar lokaðir sem þýddi að margir foreldrar þurftu að vera meira heima en venjulega með börnin sín.
Við teljum að ástandið á Eggertsgötu 2-4 varði við 21. grein Húsaleigulaga og krefjumst þess vegna afláttar af leigu í réttu hlutfalli við lengdan framvkæmdatíma vegna skertra afnota af heimilum okkar.
21. gr. Viðgerðar- og viðhaldsvinnu alla skal leigusali láta vinna fljótt og vel svo að sem minnstri röskun valdi fyrir leigjanda.
Leiði viðgerðar- eða viðhaldsvinna á vegum leigusala til verulega skertra afnota eða afnotamissis að mati [úttektaraðila, sbr. XIV. kafla], 1) skal leigusali bæta leigjanda það með hlutfallslegum afslætti af leigugjaldi eða á annan þann hátt er aðilar koma sér saman um. Verði aðilar ekki ásáttir um bætur eða afslátt geta þeir leitað álits [úttektaraðila, sbr. XIV. kafla], 1) en heimilt er aðilum að bera álit hans undir [kærunefnd húsamála], 2) sbr. 85. gr.
1)L. 63/2016, 15. gr. 2)L. 66/2010, 3. gr.
--- ---
In the light of ongoing constructions on Hjónagarðar, the student facilities at Eggerstgata 2-4, we, the residents, request a rent discount due to excessive disturbances over a period of time. Being indoors has been nearly intolerable since construction began last spring and according the last update given by FSU it seems it will continue at least into the fall.

It was discussed in a recent resident meeting that a 5 year maintenance schedule had been made for the building that most residents weren't aware of. It's evident that the ongoing construction is necessary for many reasons but the following maintenance is certain to bring a lot of hustle and bustle. Updating residents about how the construction is processing has been very deficient, to say the least, but most residents moved in sometime last year without being informed of the magnitude of the construction. There are also some cases of residents not even being informed of the construction at all when moving in.

In addition to that it can be deemed very likely that a big portion of current residents will never enjoy the benefits of the construction, for example if they're expected to graduate anytime soon. There are some former residents that have already suffered this fate.

The quality of living in Hjónagarðar has reduced in many ways, but the most prominent reduction being in the form of excessive noise due to masonry work on balconies and exterior walls. The balconies have been inaccessible to residents for weeks, if not months, and scaffoldings have blocked the view for a similar amount of time.

Residents have been unable to be at home for a big portion of the day during this passed summer. Construction commences at 8 a.m. and continues relentlessly for up to 10 hours, even more, 6 days of the week every week. Residents on maternity leave and their infants can't stay in their own homes due to the inordinate noise. Other residents whose livelihood depends on working nightshifts have been forced to seek refuge with friends and family just to sleep. In July the city's kindergartens were closed for the summer holiday meaning that many parents spent more time than usual at home.

It is our opinion that the living conditions in Hjónagarðar are in violation of section 21 of Húsaleigulög (Landlord-tenant laws) and therefor we demand to be granted discount on the rent in proportion to the extended time of construction, due to the reduced utility value of our apartments.

According to section 21, regarding construction and maintenance, landlord shall make sure that the time spent in necessary construction and maintenance be kept to a minimum and that it will disturb residents as little as possible. If construction or maintenance leads to considerable and substantial reduction of the utility value of the building the landlord shall mend the tenant's loss in proportion to the reduction with a discount of the rental price, or any other way that the tenant agrees on. If agreement cannot be settled on, a professional opinion may be sought and may either party refer that to the appropriate committee, as stated in section 85.

1. Law no. 63/2016, section 15, Law no. 66/2010, section 3.